So you're married, you find your wedding dress carefully hung up on the back of your bedroom door and think to yourself "what on Earth am I going to do with this dress?" On the one hand, your daughter MAY want to wear it in 25 years when it is her time to walk down the aisle; however,  you know NO ONE wants to wear their mothers wedding dress!
So what do you do? Store it anyway? Donate it? Ever thought of TRASHING IT?
Trashing the dress is a super-new trend  becoming more and more popular as brides are becoming increasingly more daring and adventurous.
Trashing your dress involves getting all gussied up with your hubby in your wedding ensembles and head to the turquoise lagoon, pool, overwater bungalow or to the beach.
REASONS TO DO IT:
First of all, no one will be able to say that your wedding album was boring. And trust me, all of your friends will be jealous.
You will enjoy the beautiful pictures for years to come!
Is super fun and wild.
HOW TO DO IT:
Slowly….
First some shoots in the sand.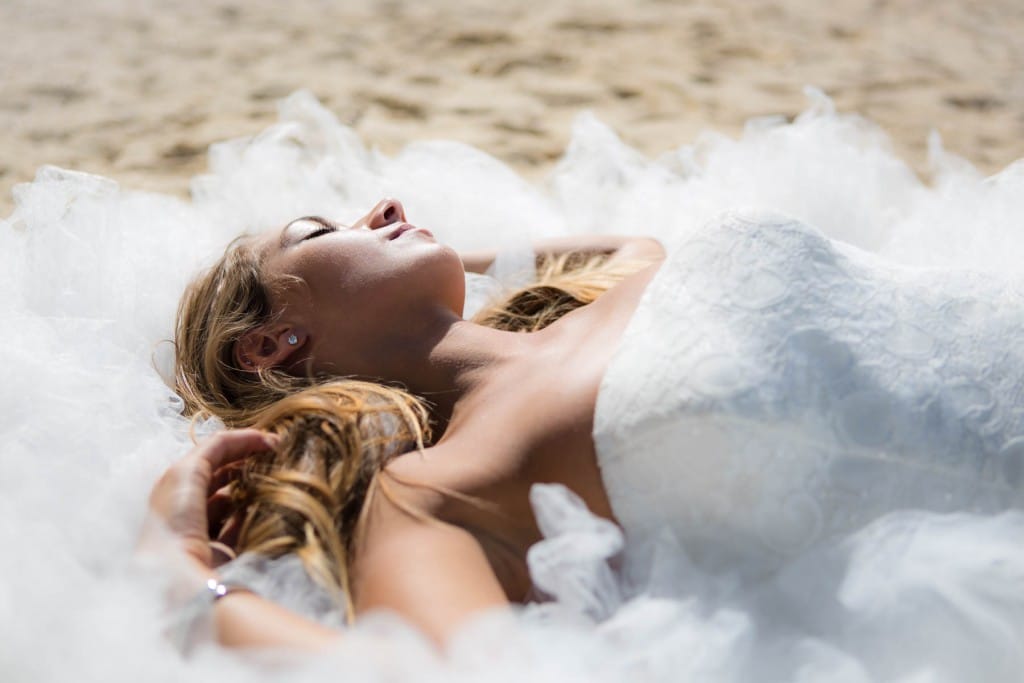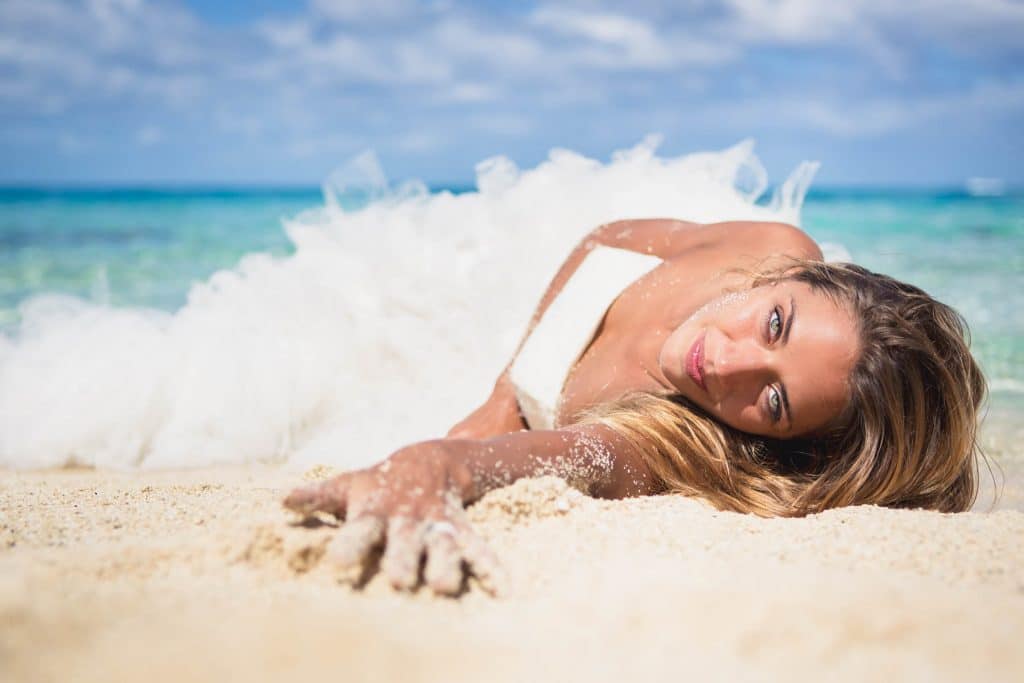 The moment where you first hit the water.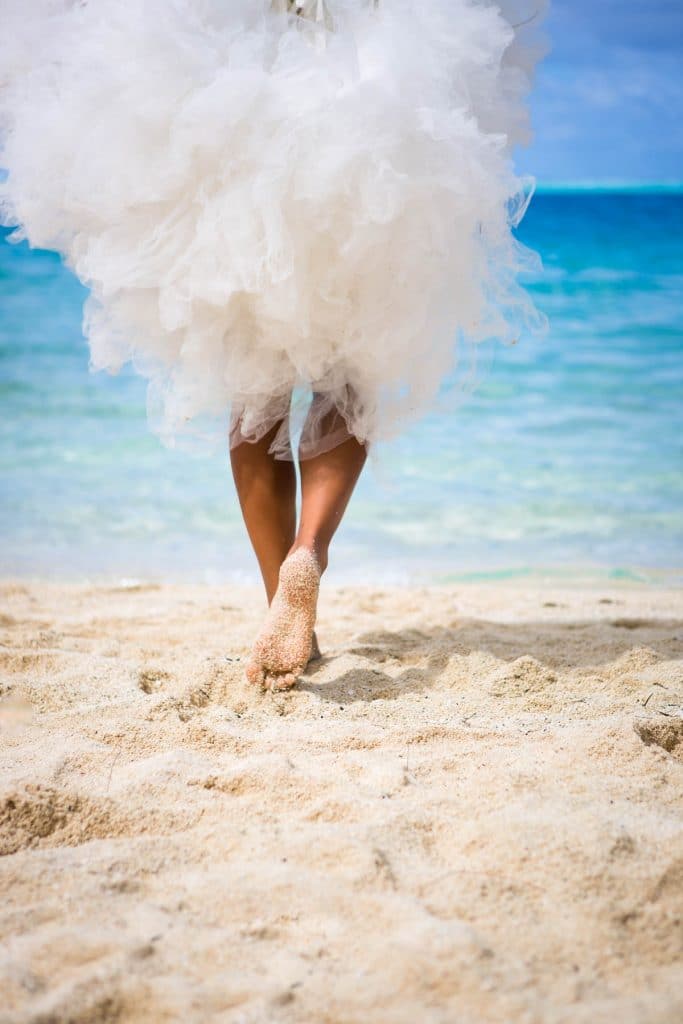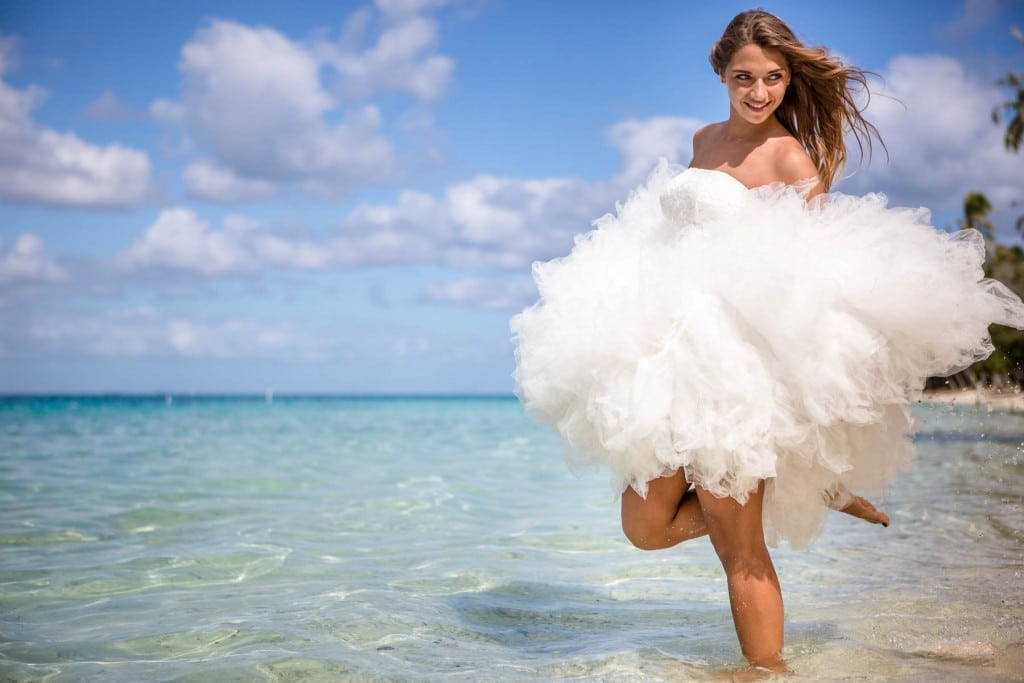 Then half in the water, half out.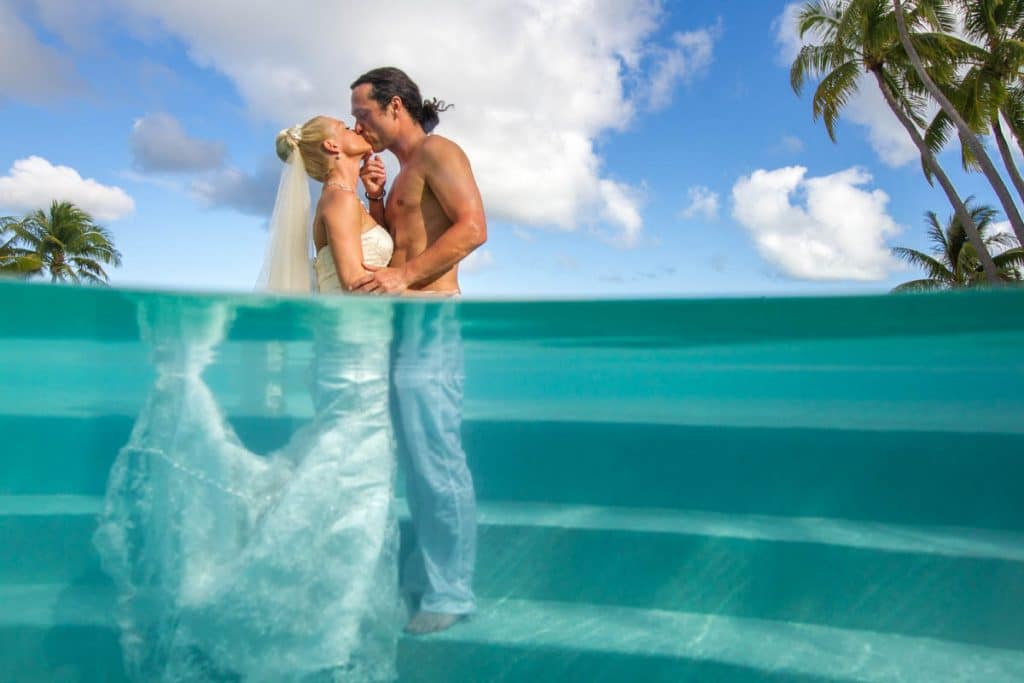 Completely wet and messy.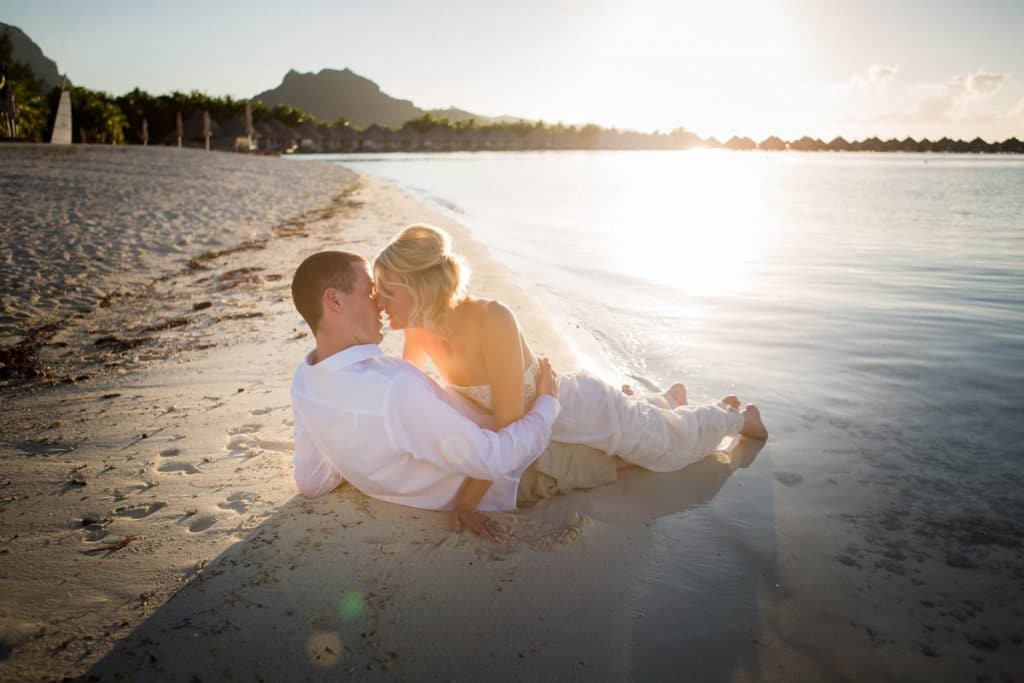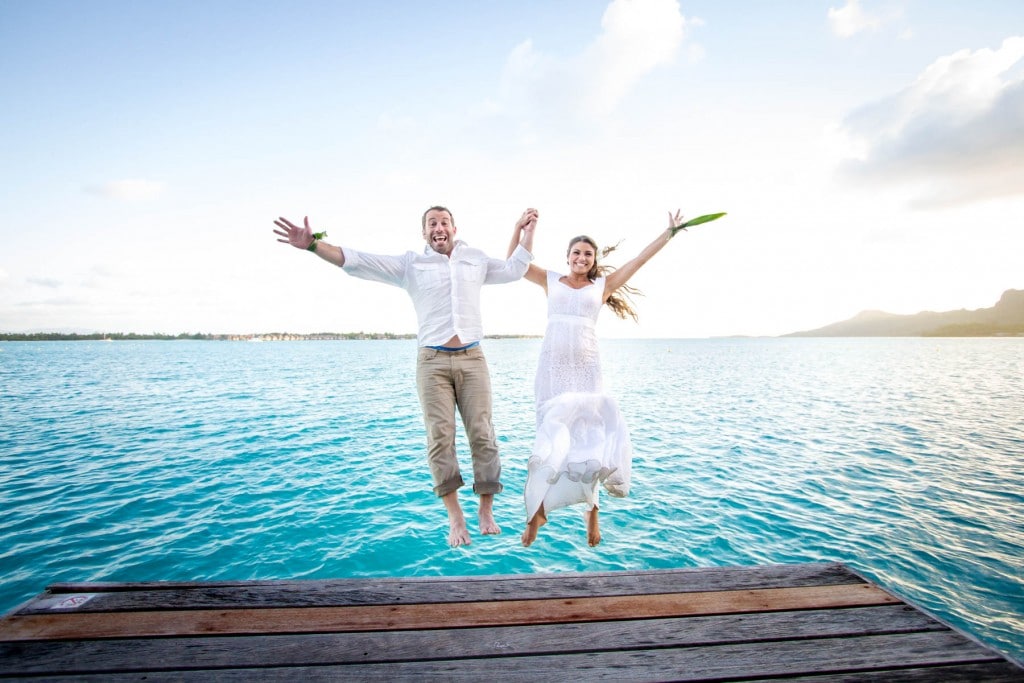 For the most adventurous under the water.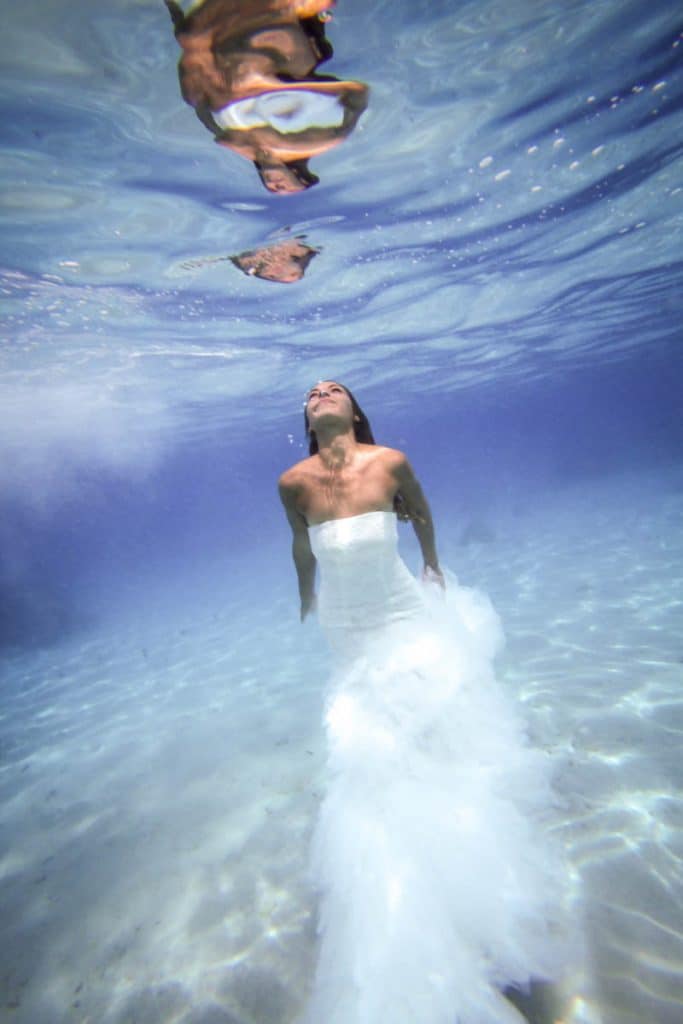 SOME MORE TIPS
Love the idea of trashing your dress but can't bring yourself to ruin that dress your parents paid a whole lot for? Check out local thrift stores to snag a cheap lookalike to use for your shoot.
A wet bride's wedding dress can become very heavy in the water and it could drag you down. So I recommend caution, use the services of  a professional photographer familiar with the surroundings, alert security and always have a floating device close to you just in case.
Jumping from the overwater bungalow have to be supervised.
Let me know beforehand if you are planning to take some underwater pictures because extra equipment is required.