There are a number of factors to consider when deciding the best time to visit Bora Bora. First is the time of year in relation to the weather. Then, it would be the seasonal price differences. Third, the holiday times and how it affects a vacation in Bora Bora and finally, cultural events.
If you haven't book yet, you will find tons of tips to help you decide what is the best time of the year to visit Bora Bora. And even if you already have booked your stay, continue reading to know what to expect during the chosen time of your holidays!
Weather
Bora Bora, the Pearl of the Pacific, is located in the southern hemisphere. Its seasons are opposite to Europe and North America. Summer time is over December, January and February and Winter time is over June, July and August. Because is a tropical island, the temperature is warm all year long, but it is hotter and more humid over summer.
The island enjoys a typical tropical climate, the daytime temperature ranges from 30 °C (86 °F) in the warm period to 28 °C (82 °F) in the relatively cool period
There are primarily two seasons in Bora Bora : the dry season and the wet season.
Dry Season is also the winter season for the island. Spanning from April to November, the weather is perfect for tourism and the rainfall is relatively lesser. This is the tourist high season.
The trade winds blow over winter time which keeps temperatures cooler. It is the best time to visit if you are into wind sports like sailing, kite-surfing and wind-surfing.
Wet season is also the summer season. It starts in December and lasts till March. The weather in Bora Bora is humid in these months with 3/4th of the yearly precipitation. The average temperature is 30 degree Celsius- 86 Fahrenheit. There is also a possibility of storms.
But really anytime is a good time to visit Bora Bora, since the weather is warm all year-round.
Rain in Bora Bora
This is a tropical island so there is always a chance of a shower. So come to paradise, understanding that the consistent rainfall is what makes it the lush, tropical island that people all over the world dream of. This doesn't mean that you will always experience rain on your vacation, but chances are you will have a light shower or two, even if it only rains for 10 minutes, or only falls at night.
When planning what to bring to Bora Bora , it is good to consider what season you are going in. As the number of days that have rain increase over December, January, February and March, you will want to pack a light raincoat and comfortable shoes that are ok to get wet, like flip flops. If you are staying in a resort, don't worry about bringing an umbrella because they all have for their guest.
Always plan your photo shooting at the beginning of your stay. So in case of bad weather, we have some flexibility to postpone. Although a few shoots under the rain can be dramatic and sexy (and we can play with the reflections). You can read more about my policy in case of bad weather in my FAQ section.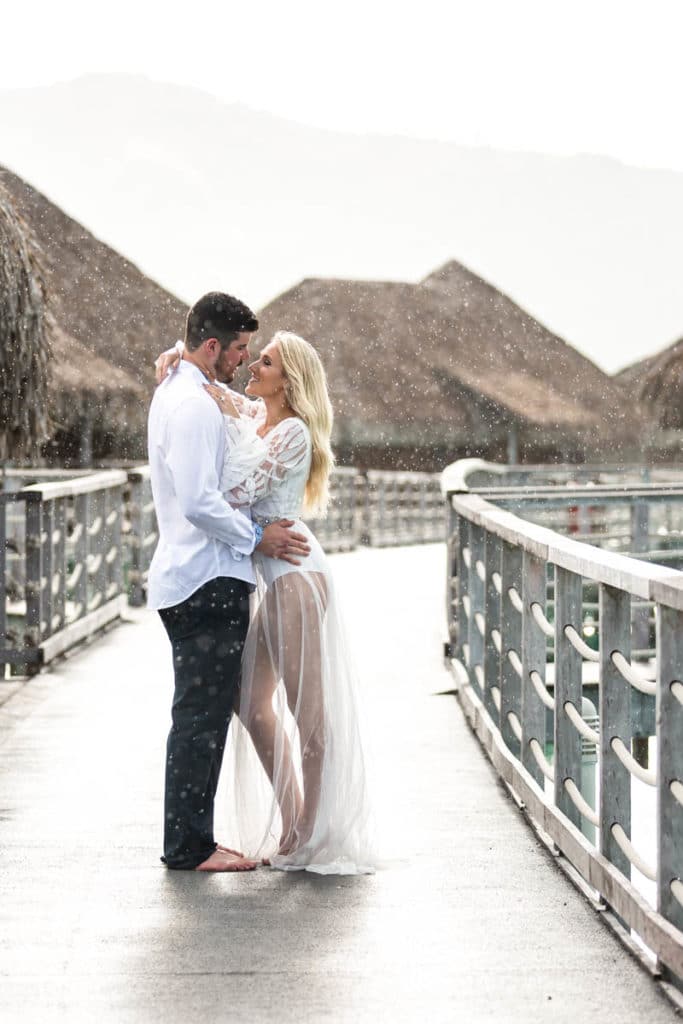 Humidity in Bora Bora
With an almost steady 75% humidity, I recommend you to be prepare for it:
Bring light and natural fabrics like cotton or linen. These let your skin breathe and will overall help you stay cooler.
Explore early and late during the day and find shelter from 11h to 14h. The sun reaches its highest point at noon. This means it's both the hottest part of the day and the brightest. The sun will feel torturous, and your photos won't even be that nice since the light is too harsh. If you can not find shelter then use a coral friendly sun block and a rush guard to avoid sun burn.
Change up your hair care, there is going to be a rise in the amount of frizz in your hair. Bring blow dryer, flat iron and specific anti-frizz products.
Take care of your electronics and gadgets. Keep your laptop in your room and put the AC a few hours per day to avoid moisture and condensation in your cameras, cell phones and others.
Cyclones in Bora Bora?
Bora Bora is out of the main cyclone/ hurricane belt, so it is rare, but it can happen. If you want to avoid the rare chance of a hurricane occurring while you are staying , book outside of November, December, January and February.
Historically, storms caused by tropical depressions and other El Nino effects have usually occurred in February and March. The last one to pass through Bora Bora was Cyclone Olii in early 2010, numerous structures were damaged across the island and several people were injured, Hotel Bora Bora, located south in the main island, was closed due to the damages suffered.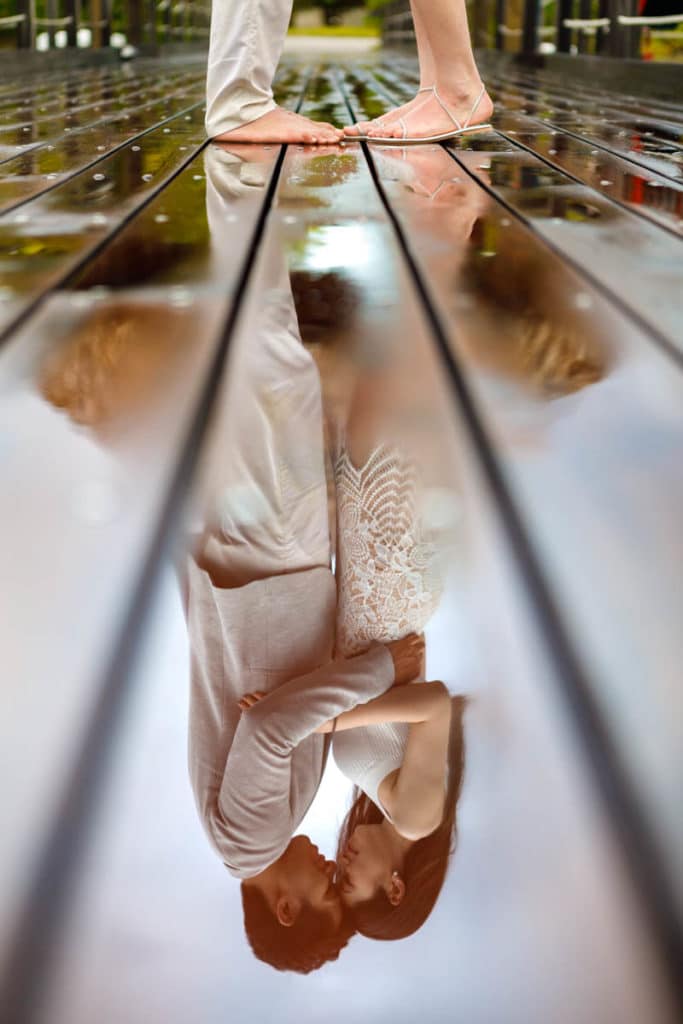 Tsunamis in Bora Bora?
In a total of 13 tidal waves classified as a tsunami since 1837 a total of 2 people died in the whole French Polynesia (which is the size of Europe). Compared to other countries, Tsunamis therefore occur rather rarely.
What you must realize is that it makes no difference where in the world you are staying, if a earthquake happens, the further away you are from the epicenter, the more time you have to react.
Places further away, such as Bora Bora have over 2 hours notice that a tsunami could be headed their way. That is plenty of time to make any necessary evacuations.
In Bora Bora we have ample advance notice, high mountains for shelter, evacuation updated plans in all the resorts and a tsunami warning system in place which is key to being able to get to safety in time.
In 2011 the tragic 8.9 Tohoky earthquake hit Japan, sending a tsunami warning across the Pacific. The guest were evacuated from the resorts to the main island mountains, at the end nothing happened. U.S. TV Presenter Jimmy Kimmel was staying at the Four Seasons Bora Bora on holidays with his girlfriend, you can read here his hilarious story and tweets.
https://www.huffpost.com/entry/jimmy-kimmel-tsunami_b_835389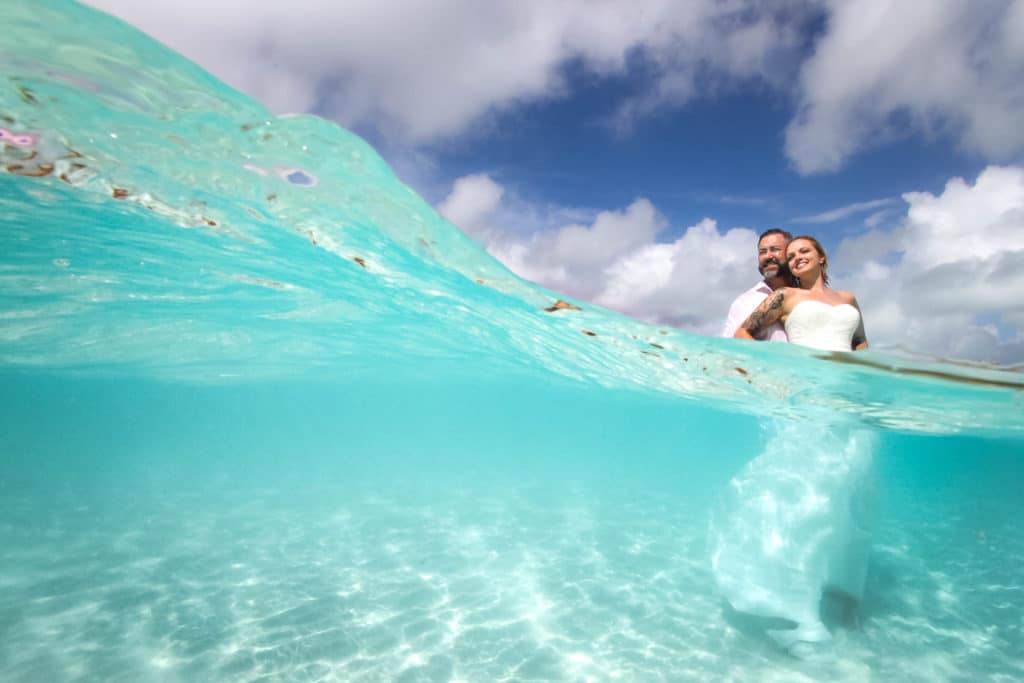 Seasonal Prices
If you want to save a lot of money on your Bora Bora vacation, don't go over the summer high season. Instead, opt for low season months. The best month to visit Bora Bora in low season would be either November, April or May. These months have the best weather of all the low season months.
Holiday times
Not only will you pay more money over peak season, but you will be sharing the island with more people. Not that Bora Bora is ever THAT busy (Tahiti welcomes in one year the amount of people Hawaii receives in a week!). BUT over the summer peak months of June, July, August and the December Christmas to New year period, the resorts will be booked out. There will also be more children and families on vacation over the summer months as France and the USA have school breaks. So if you want to avoid the crowds and the kids, the best month to visit Bora Bora is outside of the summer high season and holidays.
If you are traveling with your kids, Christmas and summer holidays are great because the hotels offer special activities and kids clubs are available for day care.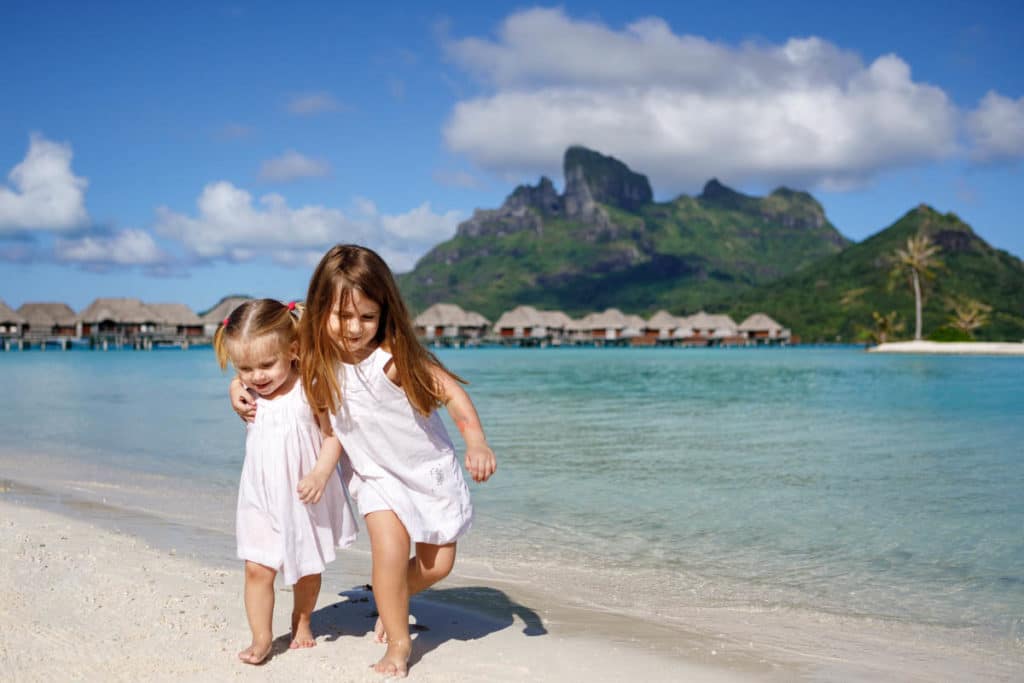 Festivals
Throughout the year, several cultural or natural events will happen and you should really consider them for an even greater Bora Bora experience.
Heiva
Heiva takes place in July and is the highlight of local tradition and culture. A celebration of music, dance, song and craft with traditional sports competitions, it is an unbeatable experience with a vivid and exciting atmosphere. The traditional drums, costumes, dancing on the sand and much more make it the best place to experience Bora Bora's festive culture.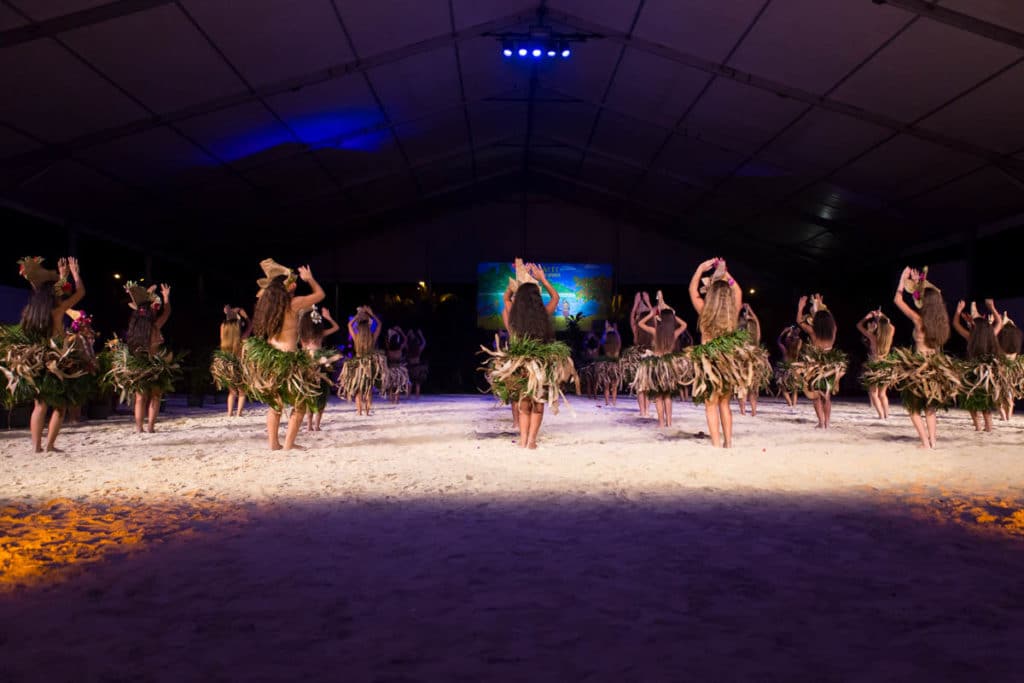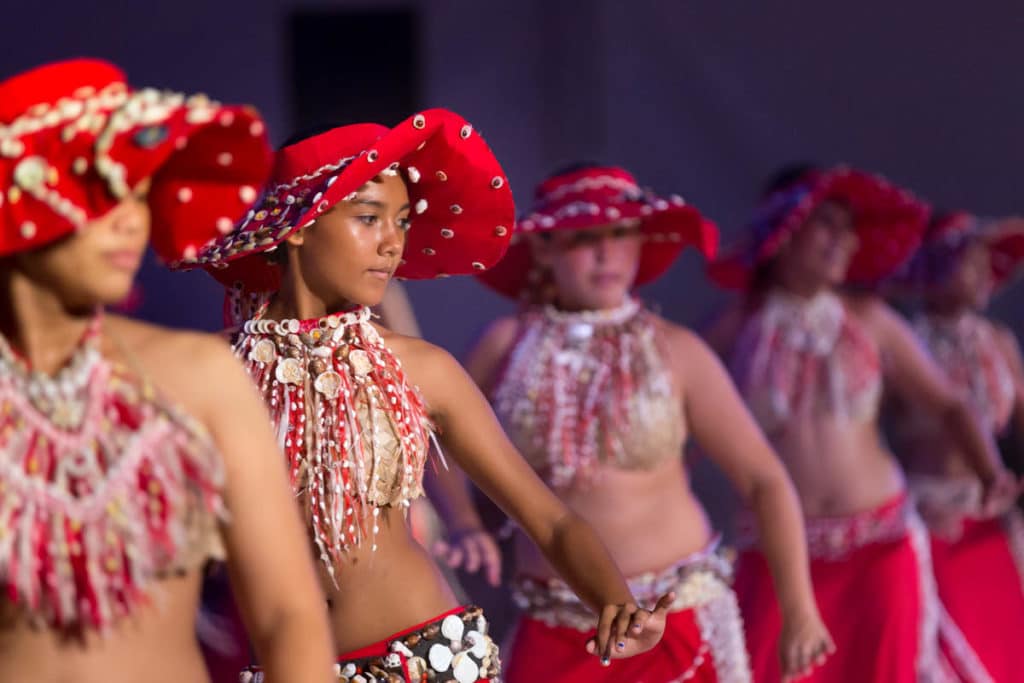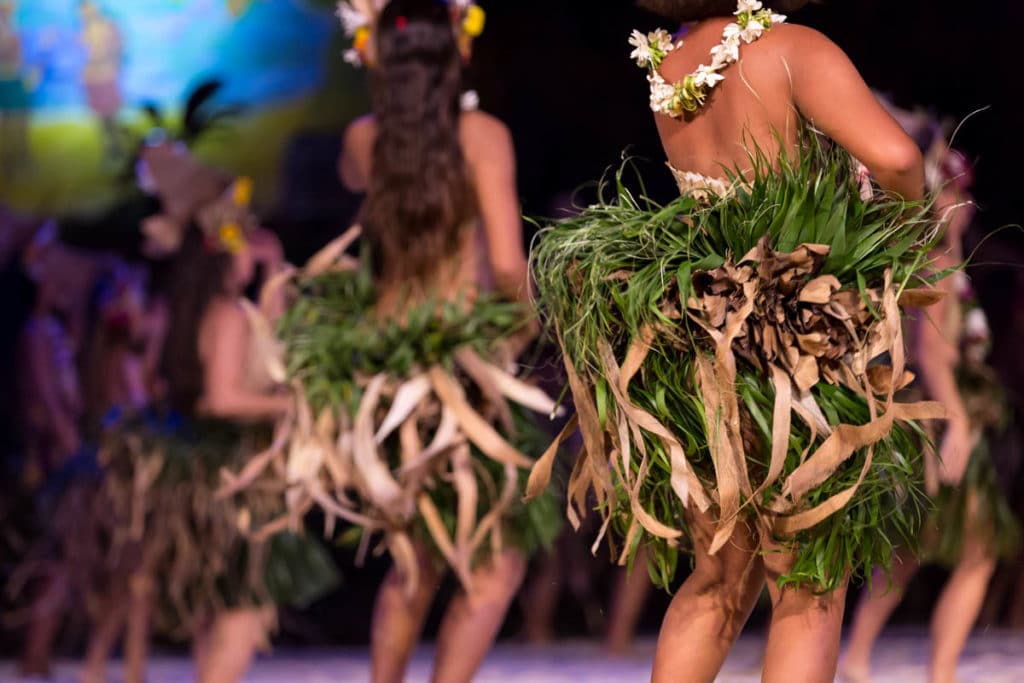 Hawaiki Nui Va'a
Hawaiki Nui Va'a is a three-day race on va'a (a type of outrigger canoe) that dips everyone into the culture and soul of the Polynesia people, reviving memories of the voyages of their Maohi ancestors in search of new horizons to conquer.
The race takes place in November, and sees over 100 competitors race on traditional canoes a distance of 129 km which links Huahine, Raiatea, Tahaa, and finish in Bora Bora.
This traditional marathon comes from Pre-European times when Polynesians used the va'a for fishing, carrying families, animals, and food supplies, discovering new lands, and other daily life activities. Nowadays these racing machines with sophisticated paddles specially shaped for faster speeds are most popular.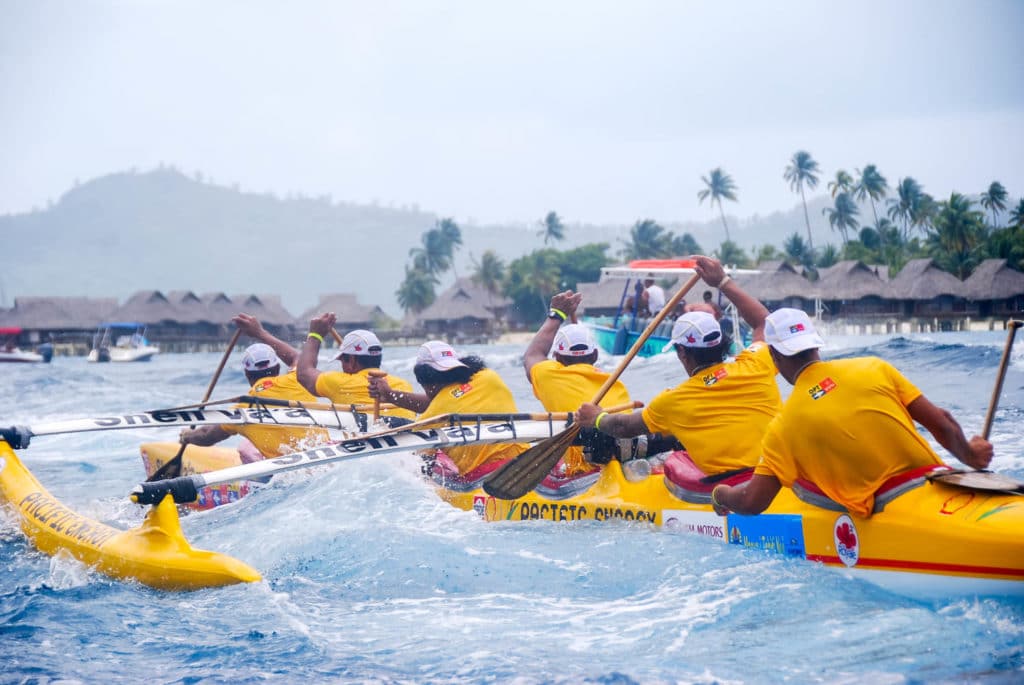 Whale Watching Season
Every year over the same time period, humpback whales come to French Polynesia from Antarctica. The first few are sighted in June and the last ones depart our islands in early December. The peak season in Bora Bora is between early August to early October. Tahiti and her Islands has been designated as a sanctuary for these mammals.
Breeding females come to deliver their calves in the warm waters and the other adults come to find a mate while being sheltered from their natural off shore predators.
Bora Bora is one of the few places in the world where you can swim with these magnificent mammals . Whale watching should involve a professionally trained guide who will have the skills to determine the whales' activity phases (such as socializing, resting or moving).
If the whales are in moving or breaching phase, you will keep a safe distance. The boat slowly approaches to line up with the whales' path without really pursuing them. Sometimes, you can listen to the males sing using a directional hydrophone.
If the whales are in socializing phase, the tour guide may estimate that is safe to get into the water with flippers, diving mask and snorkels.
I recommend https://www.tohoraborabora.com because their 15 years of experience in the approach and the observation and respect of the animals.