Amazing gateway for our same sex wedding in Bora Bora
Our romantic wedding begun with a surprise from my fiancé having planned this amazing gateway for our same sex wedding in Bora Bora.
At first, I was very sceptical  at the idea and stress of planning a wedding away from home, but this turned out to be the most amazing experience ever. The Intercontinental Bora Bora Resort and Thalasso spa was just incredible. Our wedding planner Alicia was just so accommodating from planning our date to having to change it due to unforeseen circumstances.
Right from the beginning we had a a relaxing and stress free planning. Alicia helped us coordinate everything from the chapel to our amazing Photographer Damien Gobron.
Our day begun like a regular day, the hotel picked up our suits and steamed them and organized to take care of our rings and everything. I remember sitting by the pool an hour before the wedding ceremony thinking what a stress free and relaxing day.
We were met at our villa by Alicia and Damien that morning and everything was taken with ease. Damien was very professional but casual and made us feel completely comfortable. Being a same sex couple, we had some reservations on how we may have been treated, but it was just amazing that we were treated with respect like any regular couple getting married.
As Damien explained to us how our photo session would go , Alicia coordinated the canoe and ceremony . We were taken to the above water chapel which was breathtaking. On the blue still waters and the mountain in our background, we approached the chapel and heard the sound of the shell horn coming from the shore while a band playing the ukuleles as well as dancers dressed in vibrant red.
We were warmly welcomed into the chapel and it was an experience out off this world. We knew we had made the best decision of our lives to be married here.
The priest welcomed us with such warmth that it was overwhelming, our ceremony was conducted in a very professional manner and we were filled with so many emotions. We laughed , cried… as the sweet smell of jasmine filled the air as we were bound in marriage by the Tahitian priest. Our wedding was conducted in both english and Tahitian. I will never forget the words Herenui Tane which meant the marriage names for us.
All through the ceremony we could hear the romantic soft music coming form the band and singers in the background and the beautiful view of the mountain made it all so romantic. our ceremony ended with the signing of our certificate and we were escorted out of the chapel where we were seated and we were entertained by traditional dancers with over whelming smiles as the band played in the background, everything was perfect! we were in paradise.
We were then taken back to the private beach where Damien and Alicia were awaiting our arrival. Damien Gobron started our photo shoot with pictures that we will cherish the rest of our lives. We were then escorted back to the villa where a surprise wedding cake and champagne was presented to us . We had full service and were then left alone to enjoy our surreal moments of our wedding.
Damien then met us and begun our second photo shoot and it was comfortable and filled with fun and laughter. After a few minutes being photographed we knew we had picked the right person to capture our memories.
Damien completely picked up on our vibe and character and ran with us creating the most amazing images ever captured. We did jumps , underwater / above water, kicks and the whole nice yards. They are days that I still sit and wish that photo shoot was going on.
We returned to our villa where we relaxed and spent the day swimming and being treated like royalty. Our wedding ended with dinner being picked up from our villa and driven to a private beach where a candle lit dinner and fire torches met us. Our server for the night was professional and our meal consisted of Caviar to foie gras and a traditional strawberry desert.
By Jansen & Liam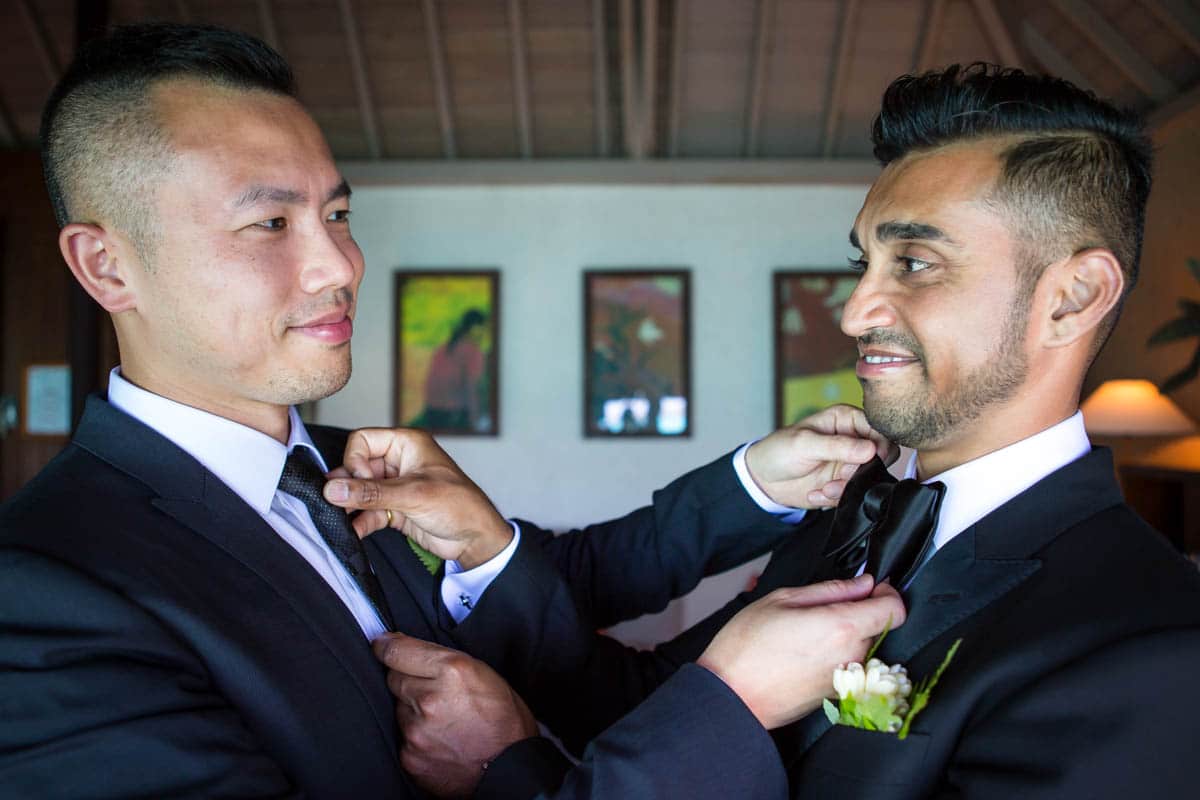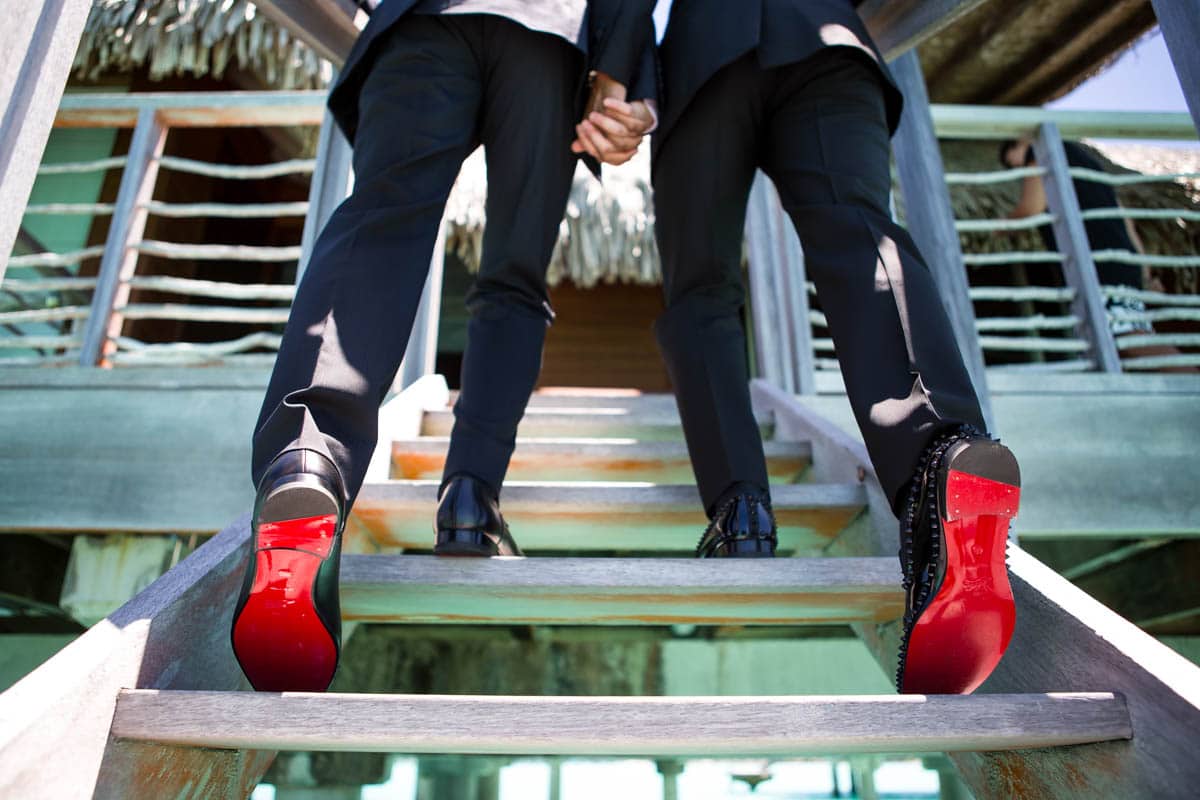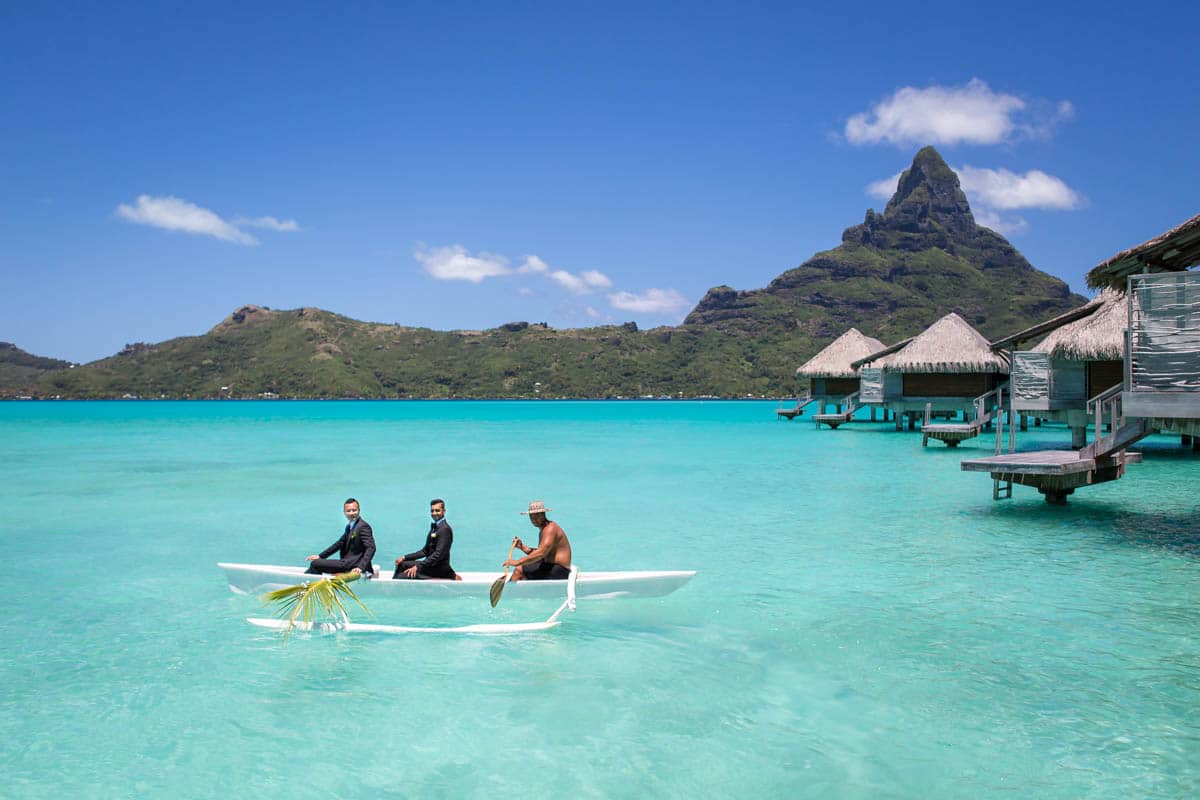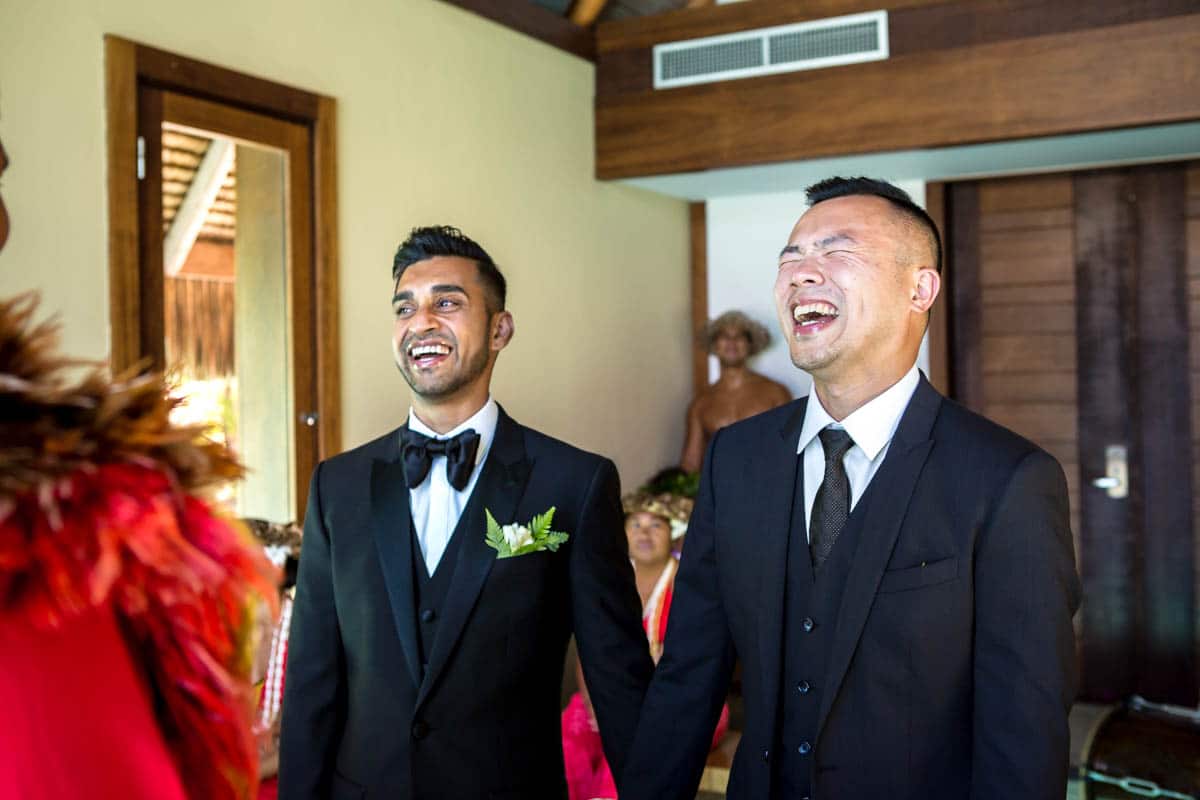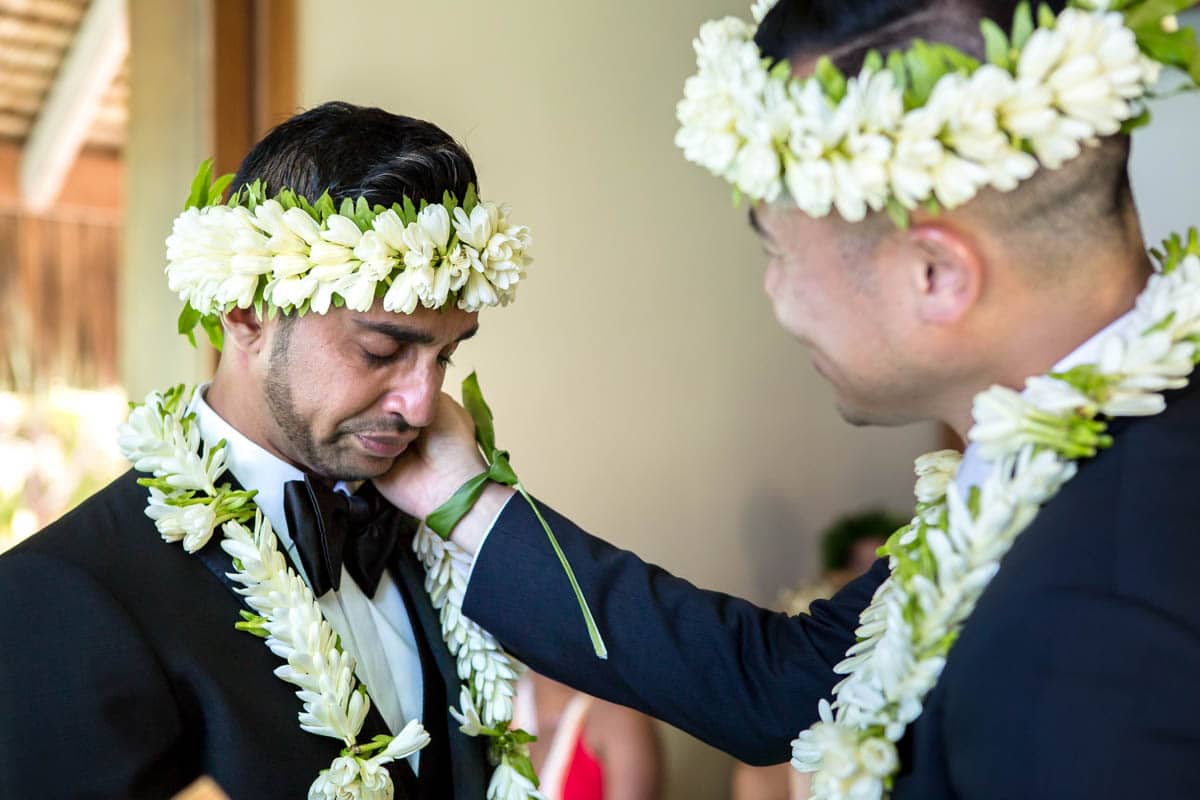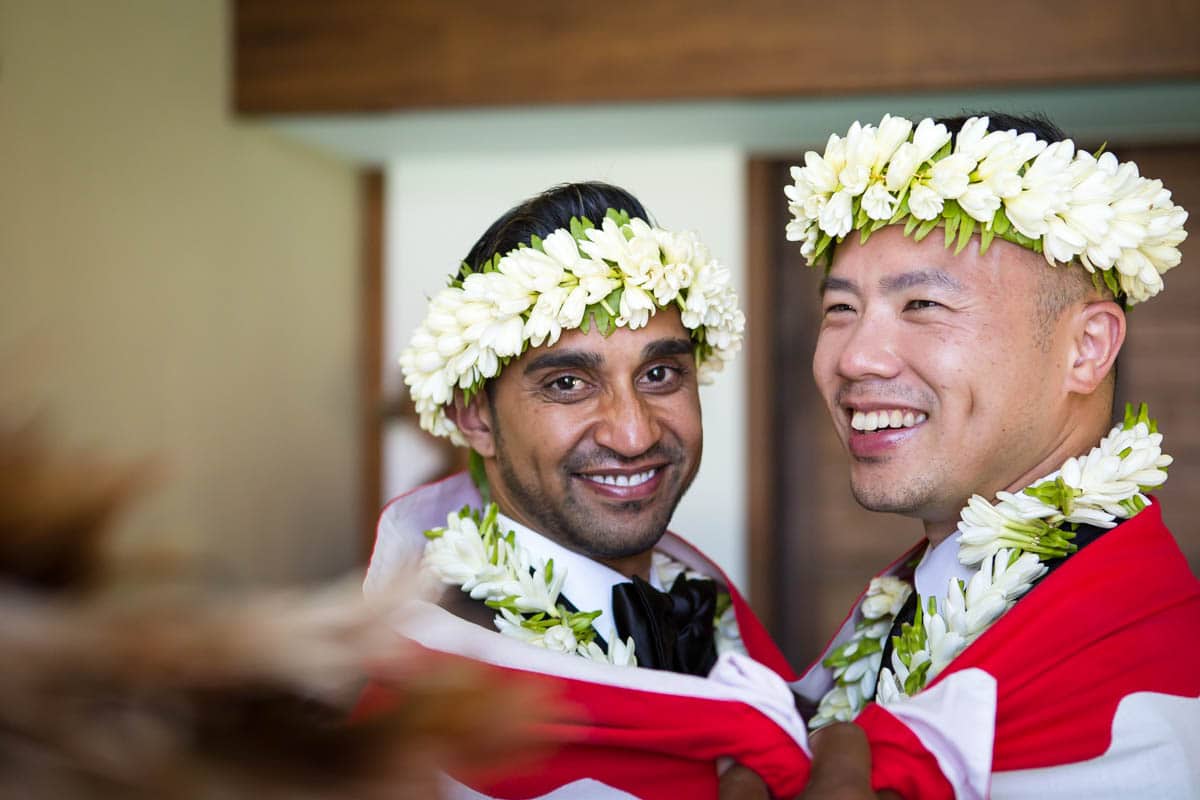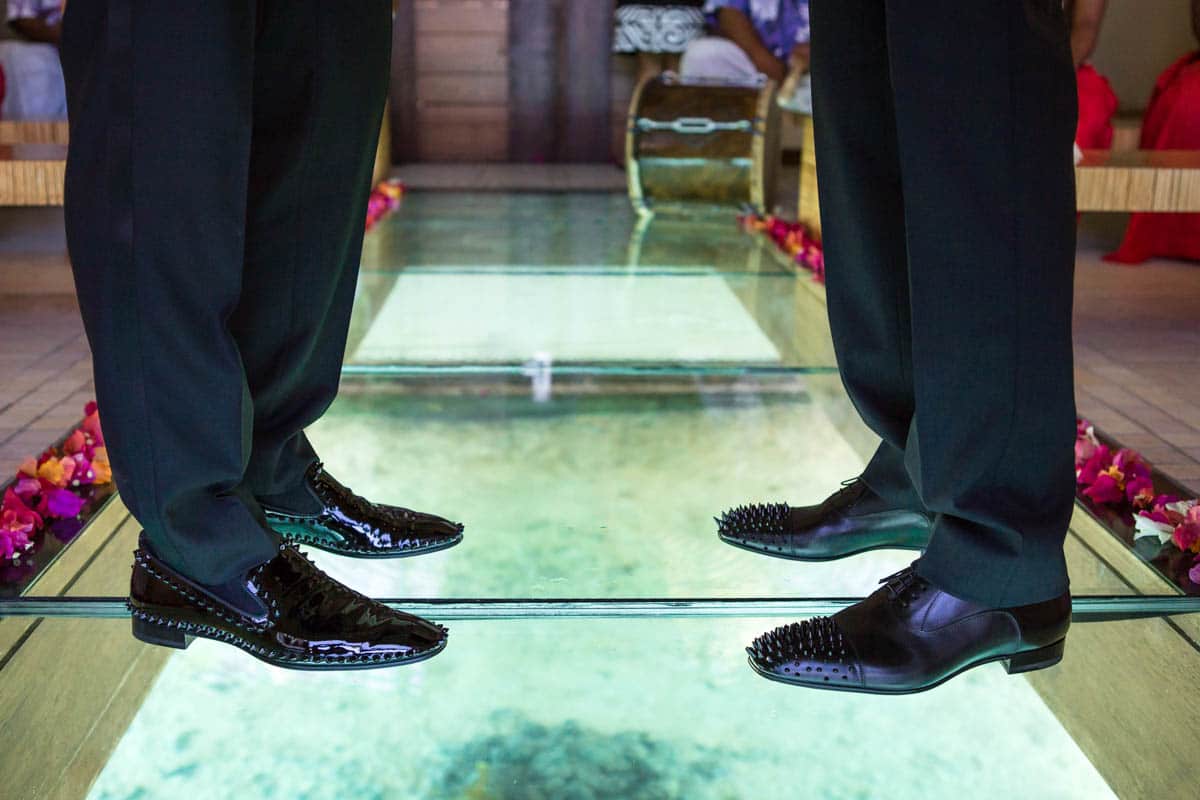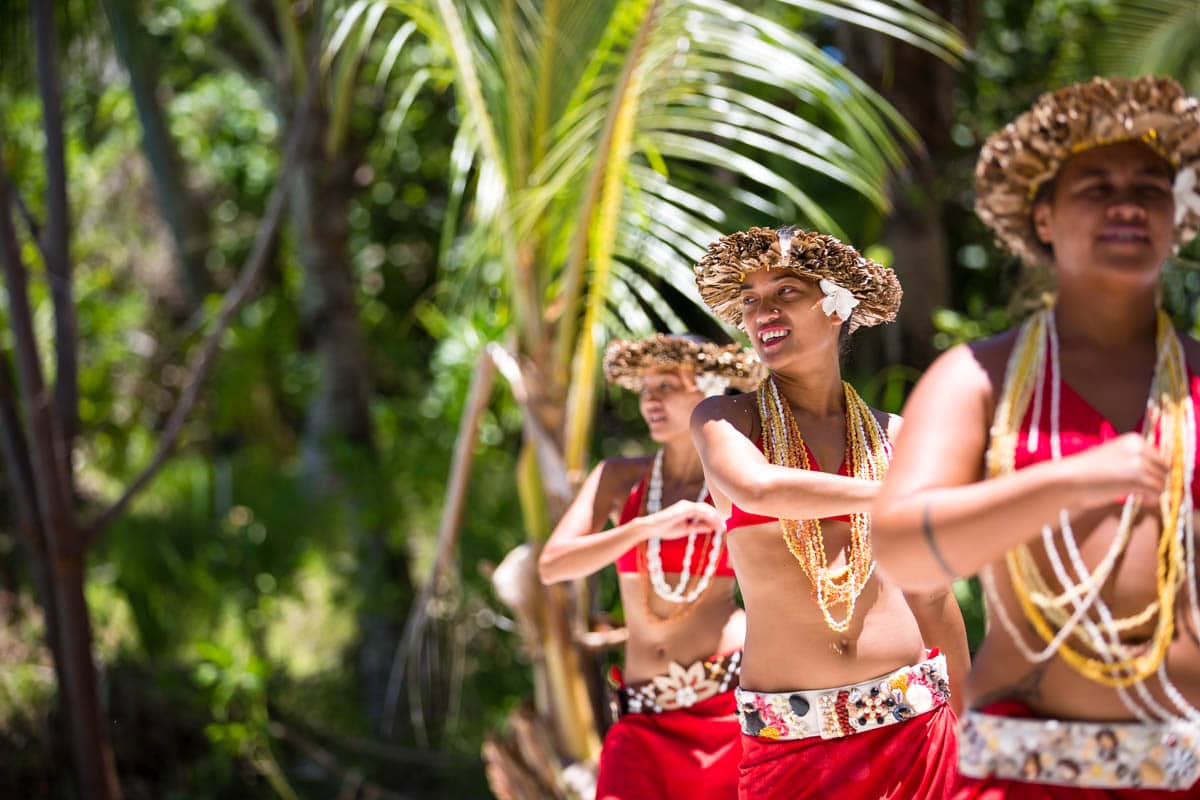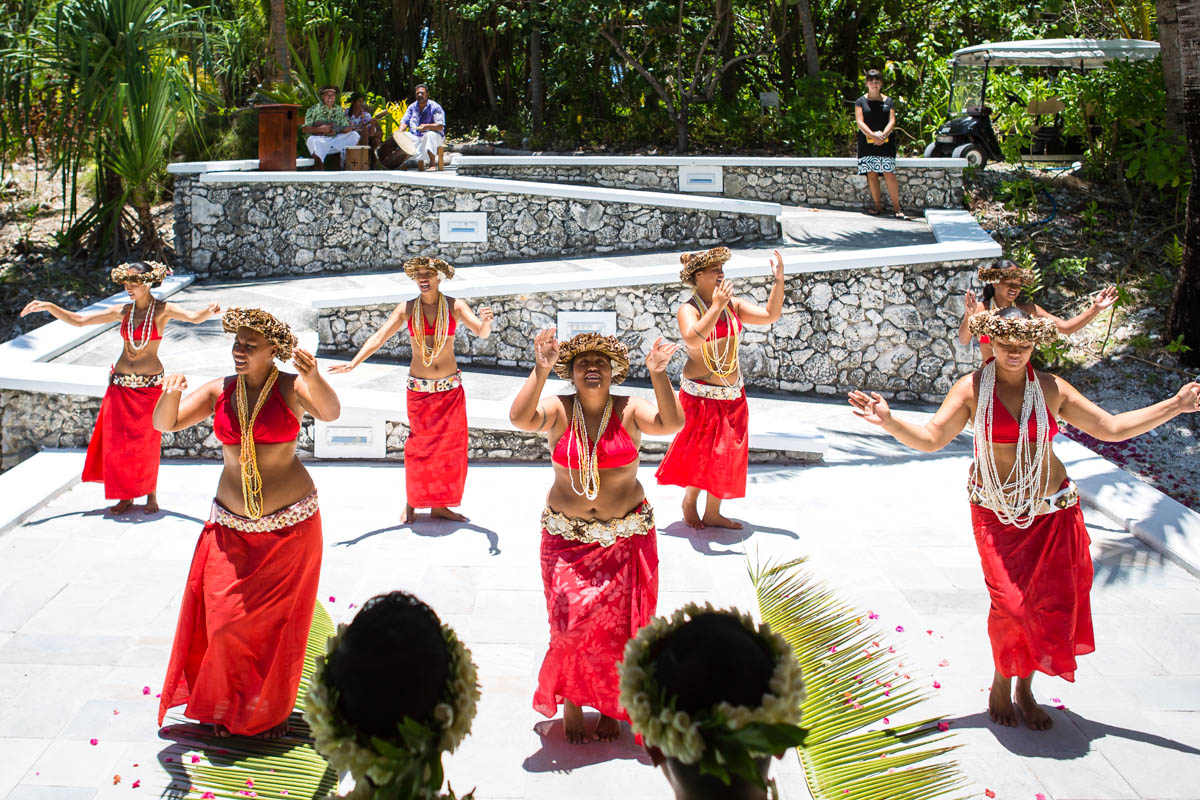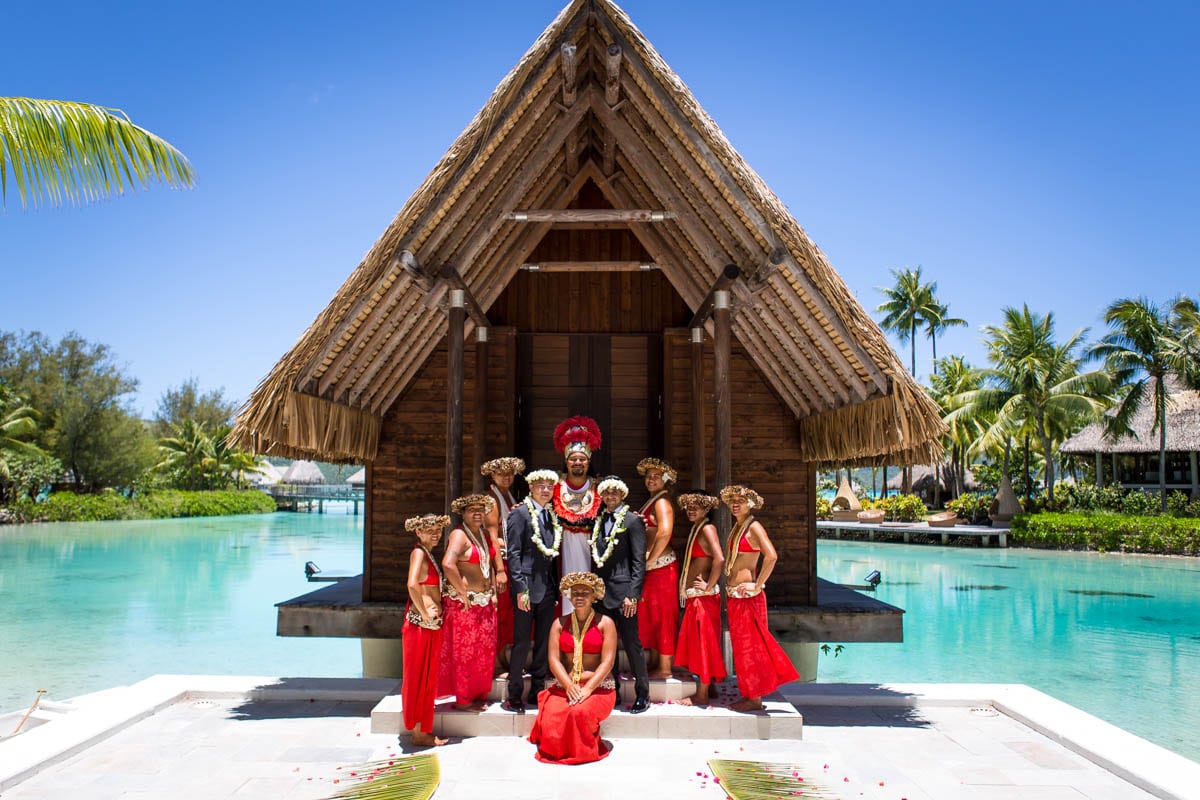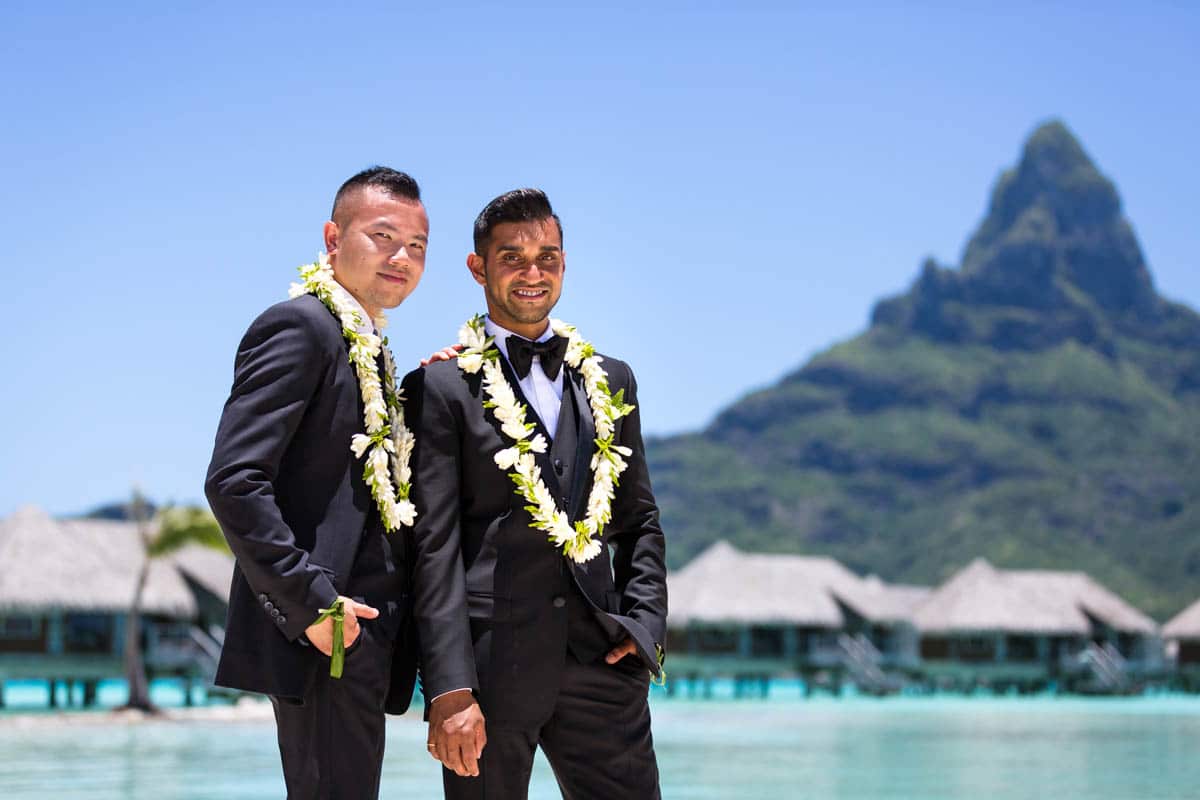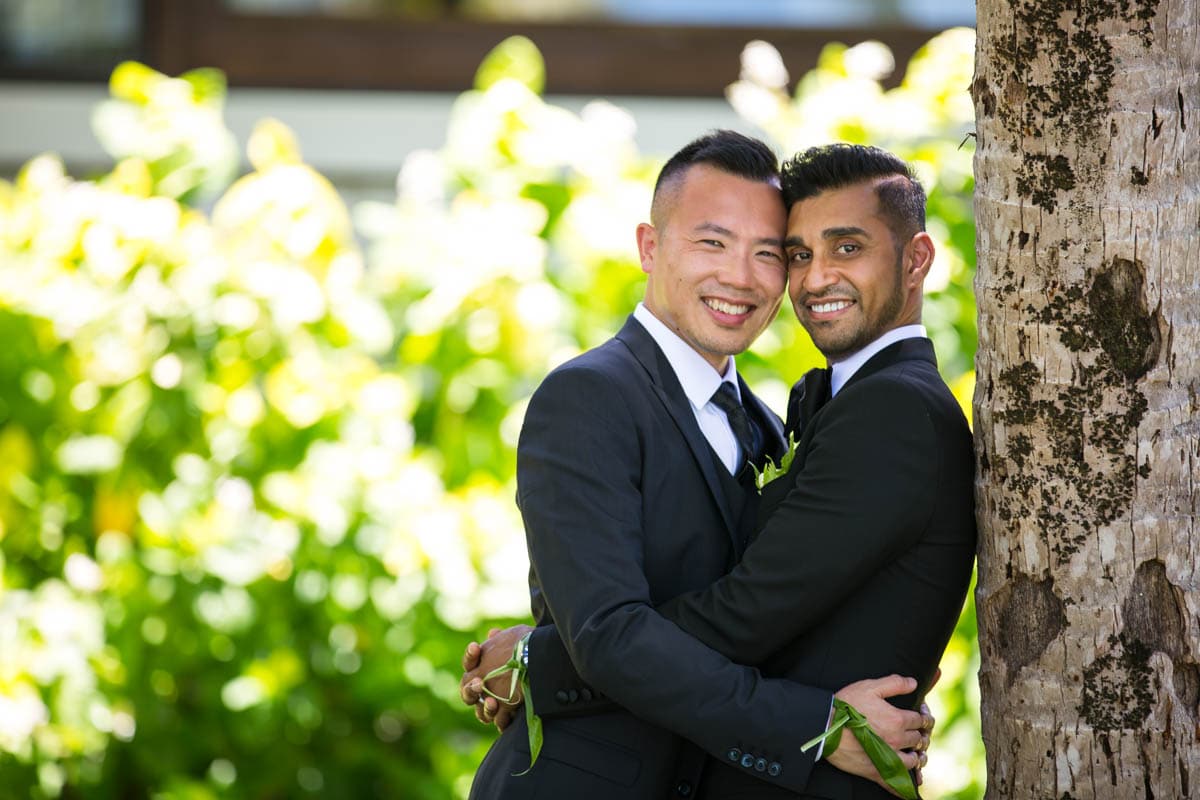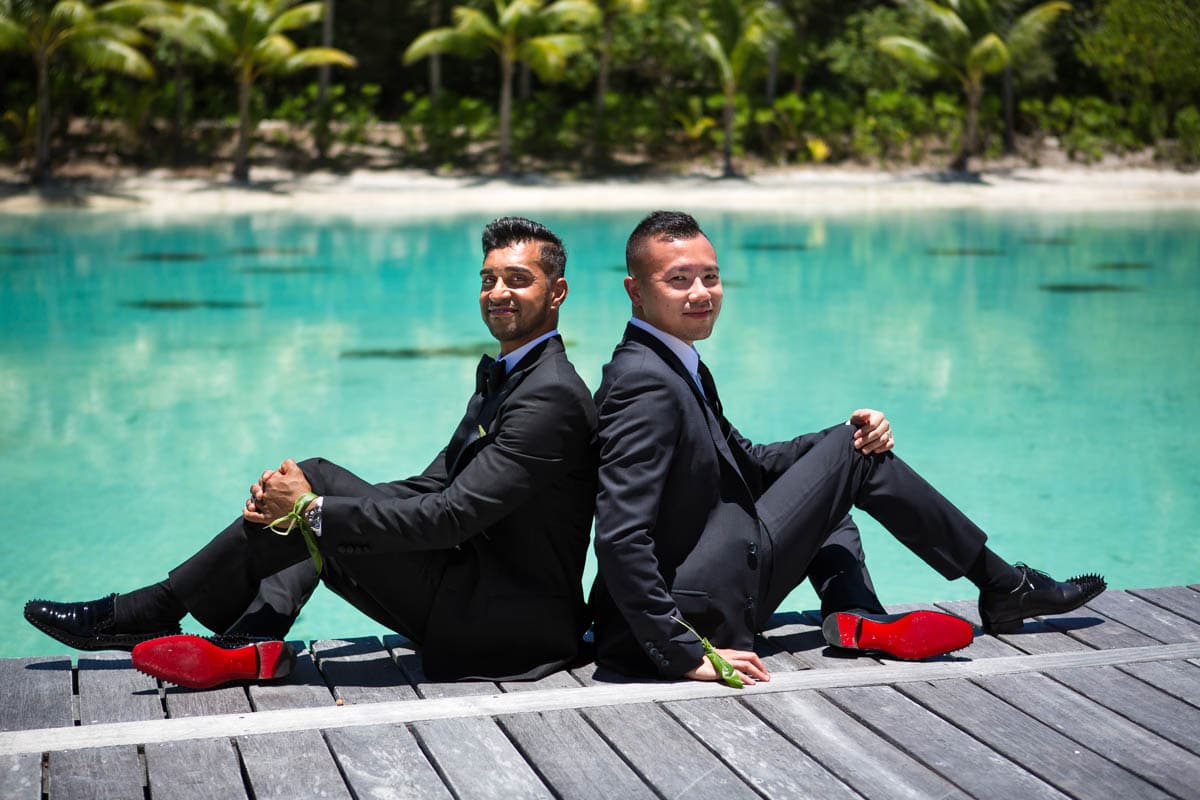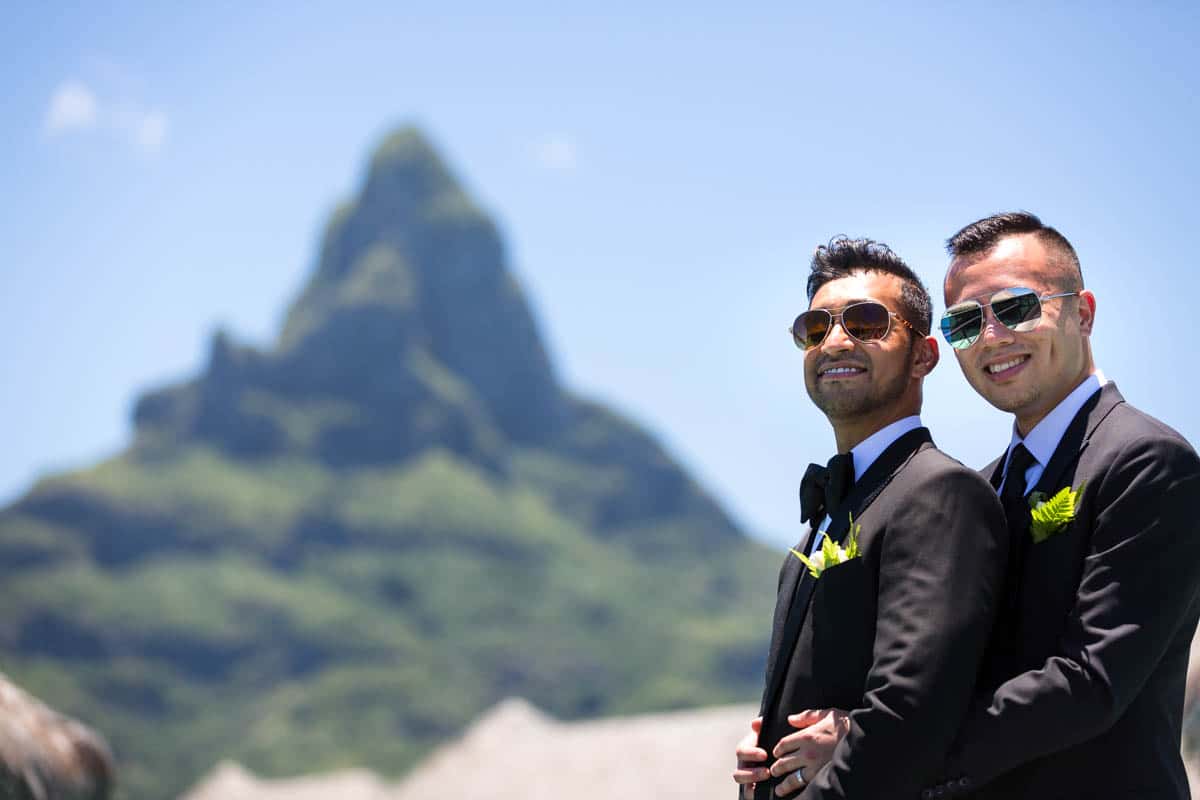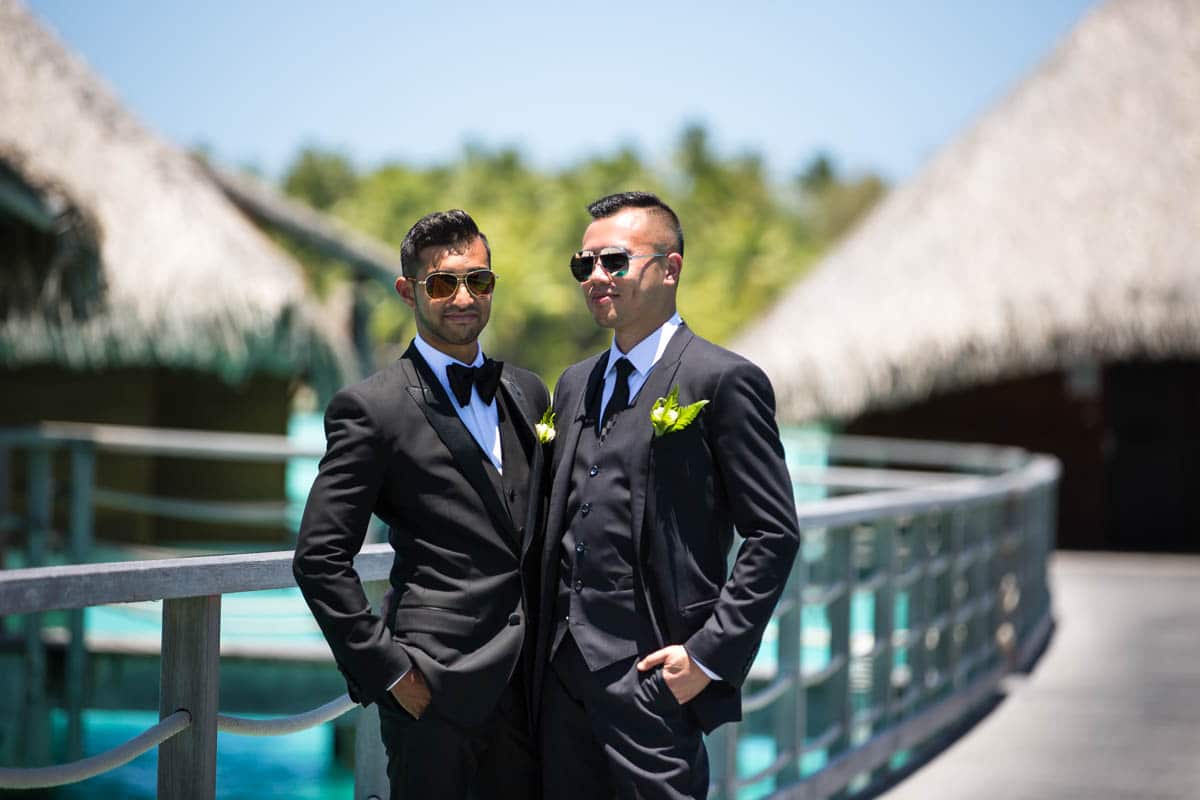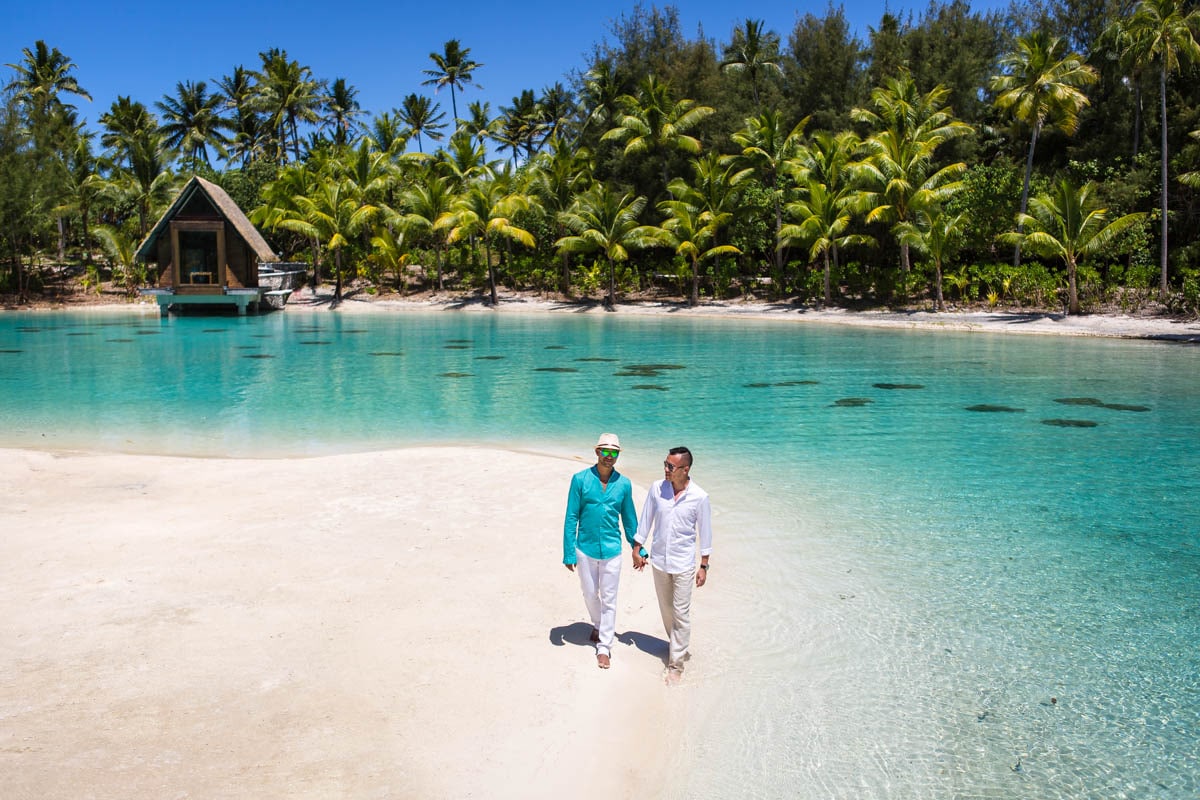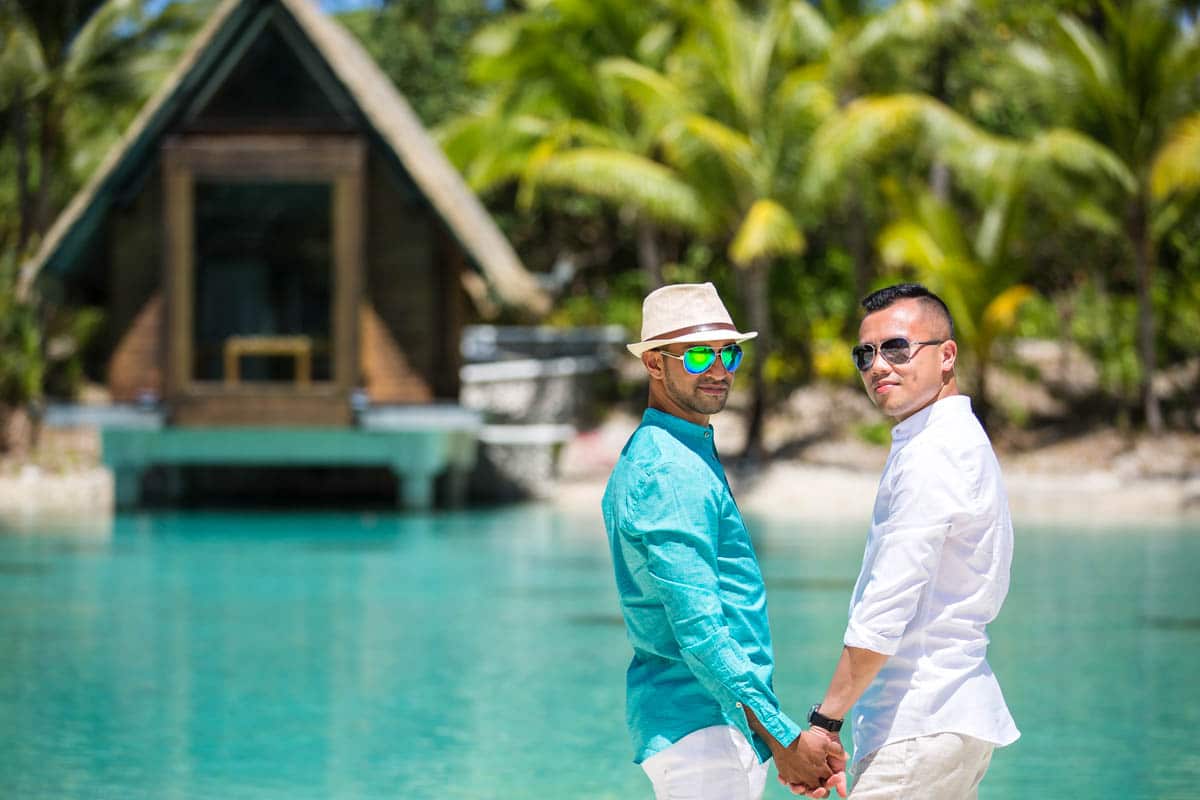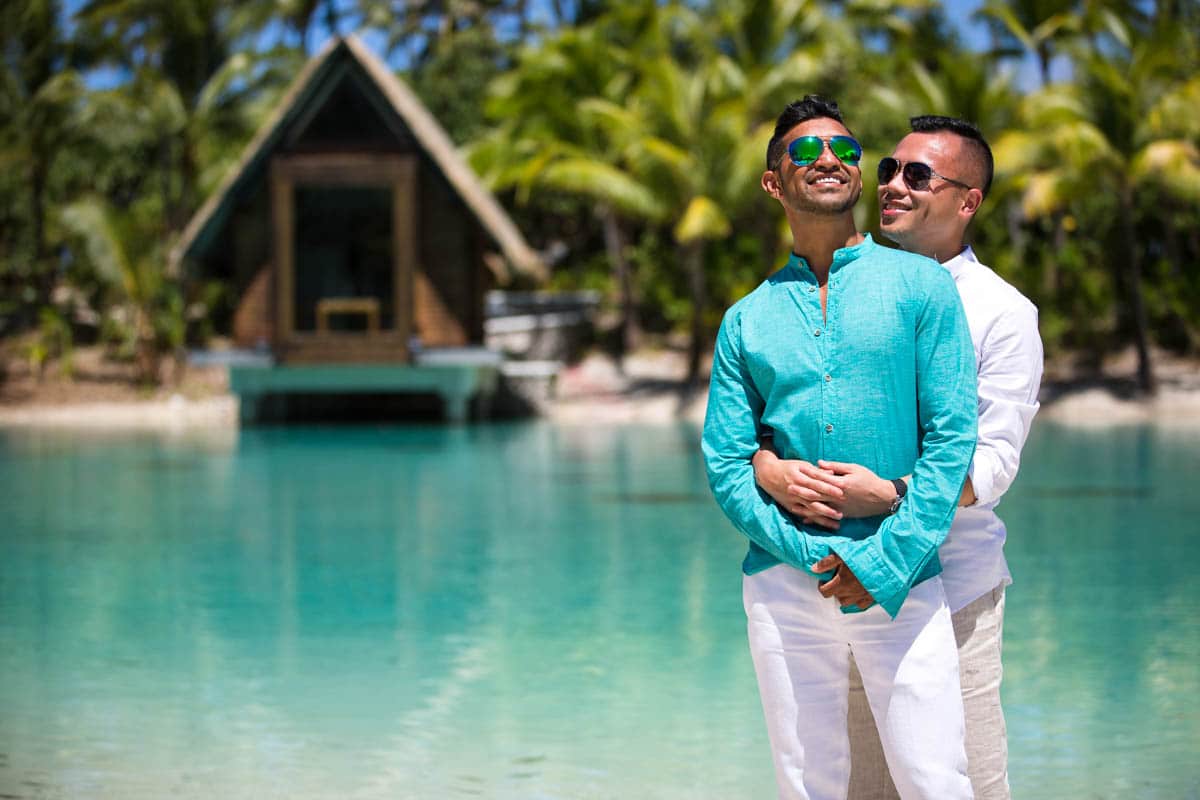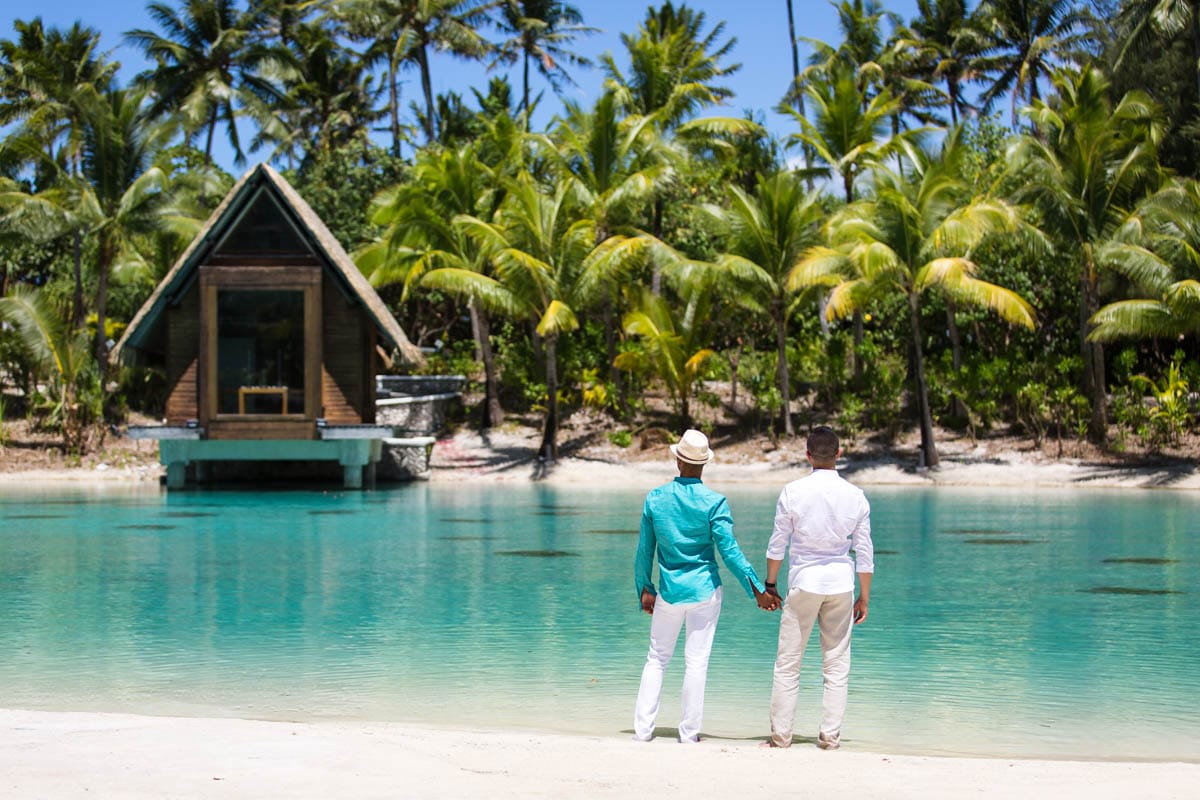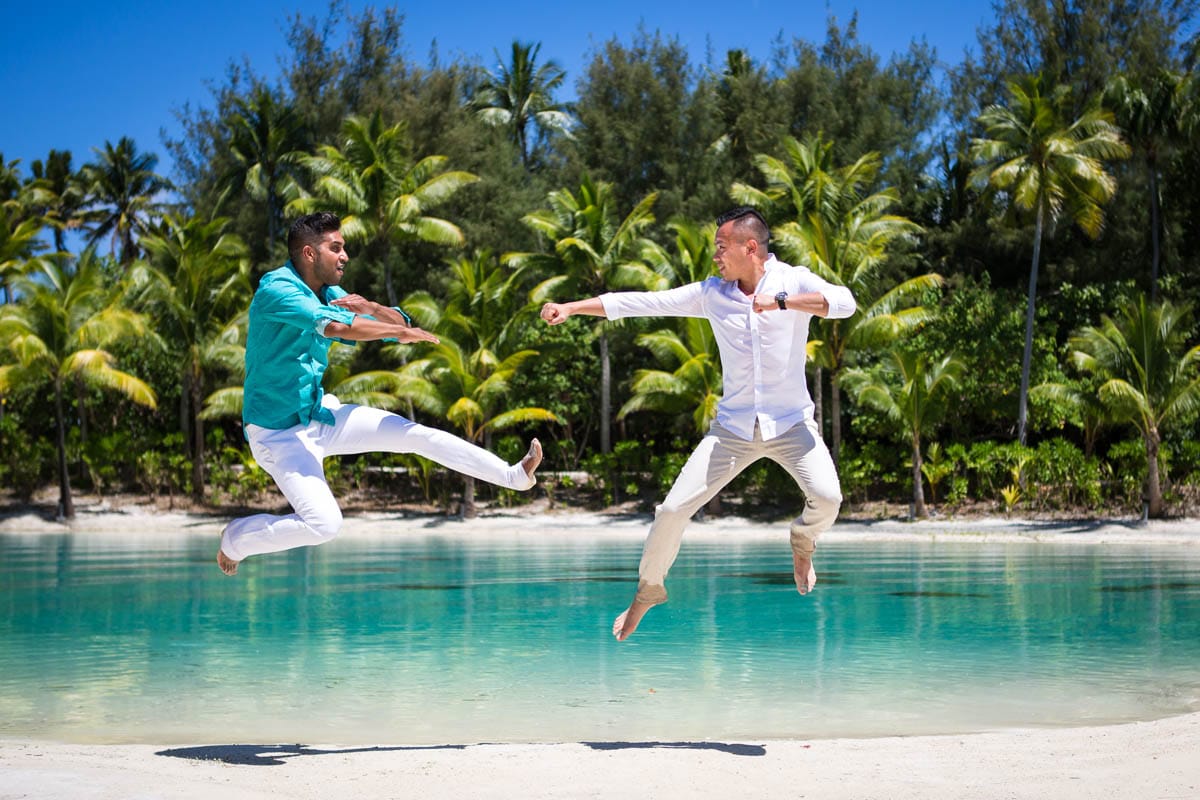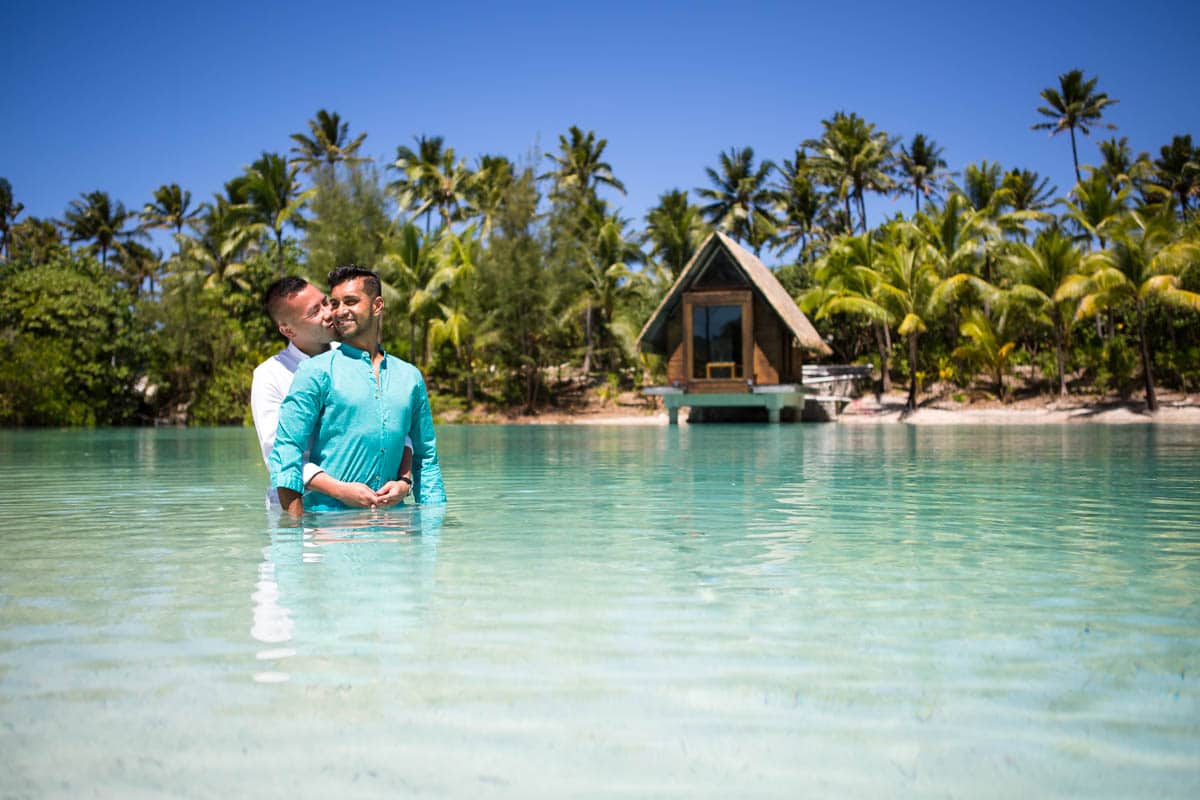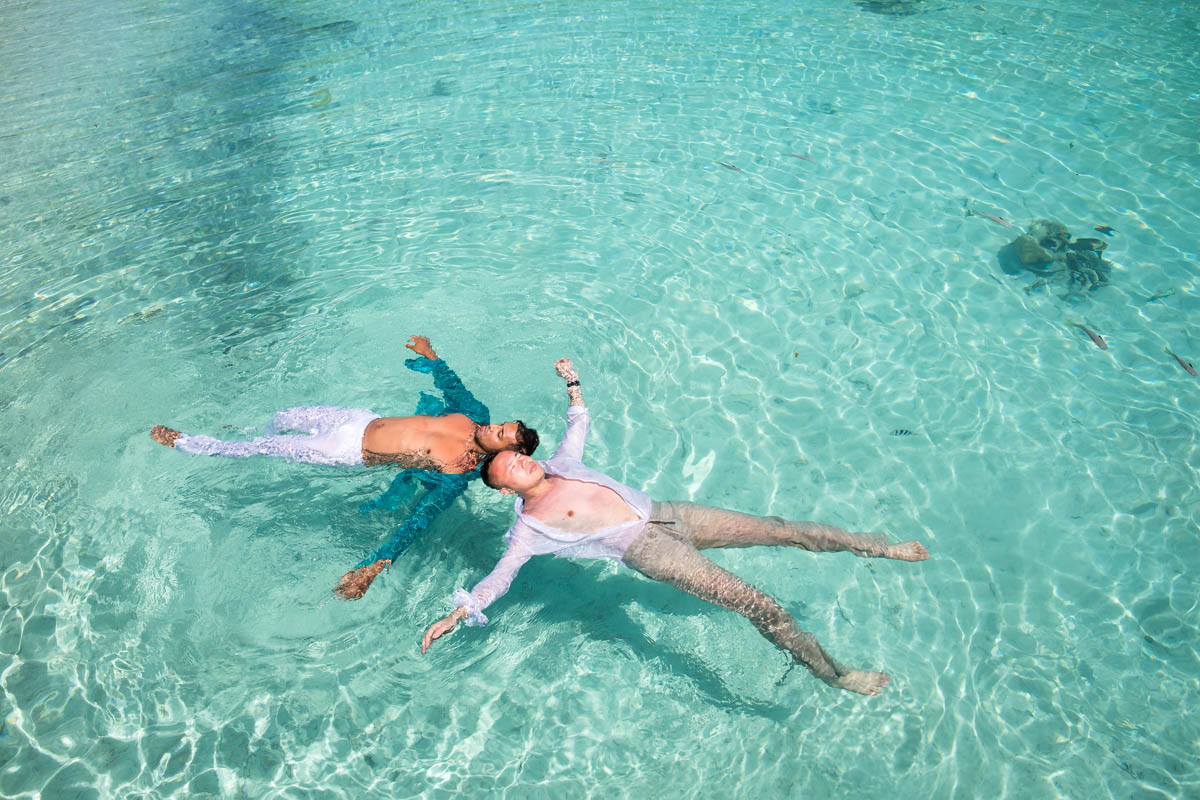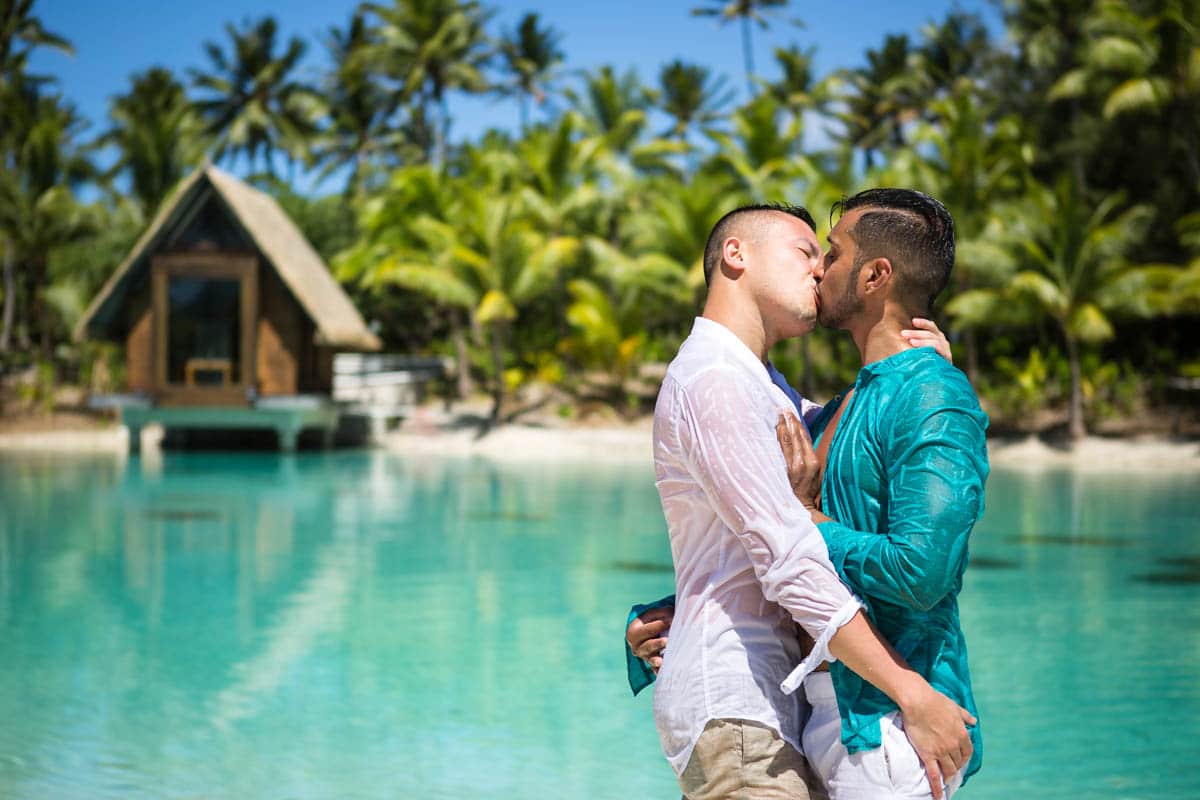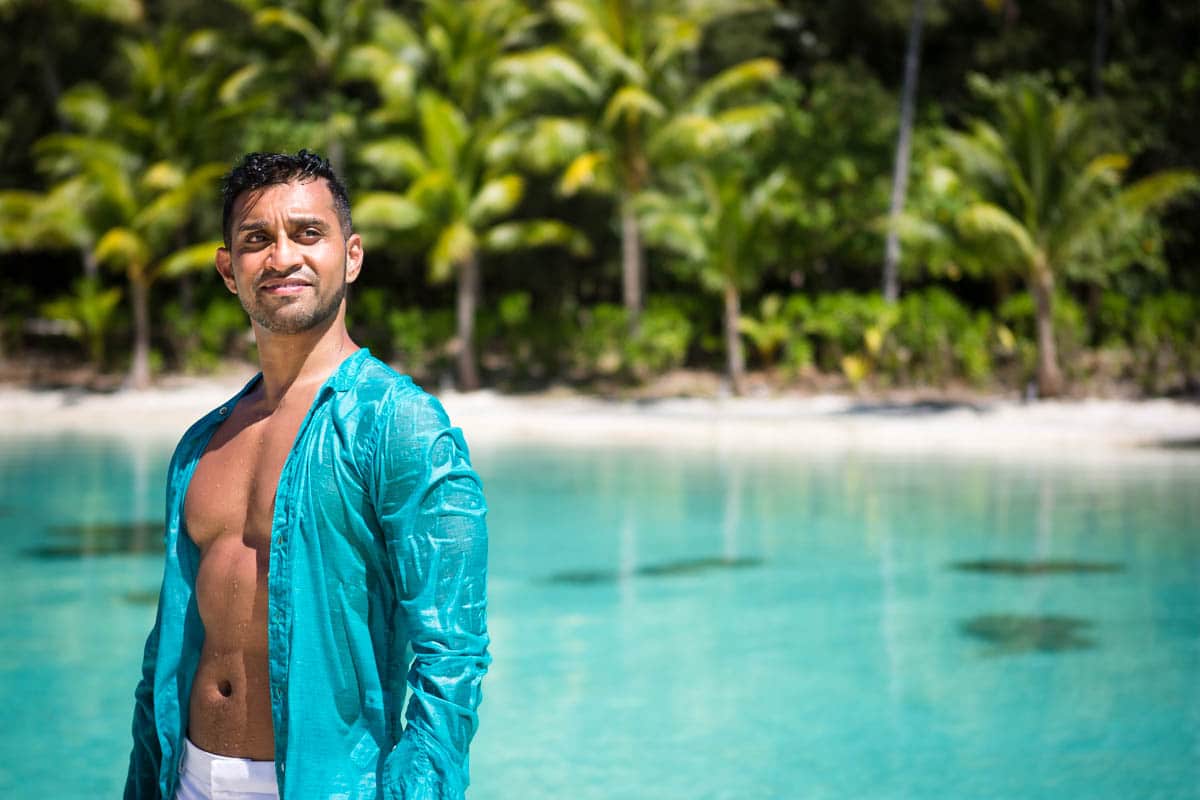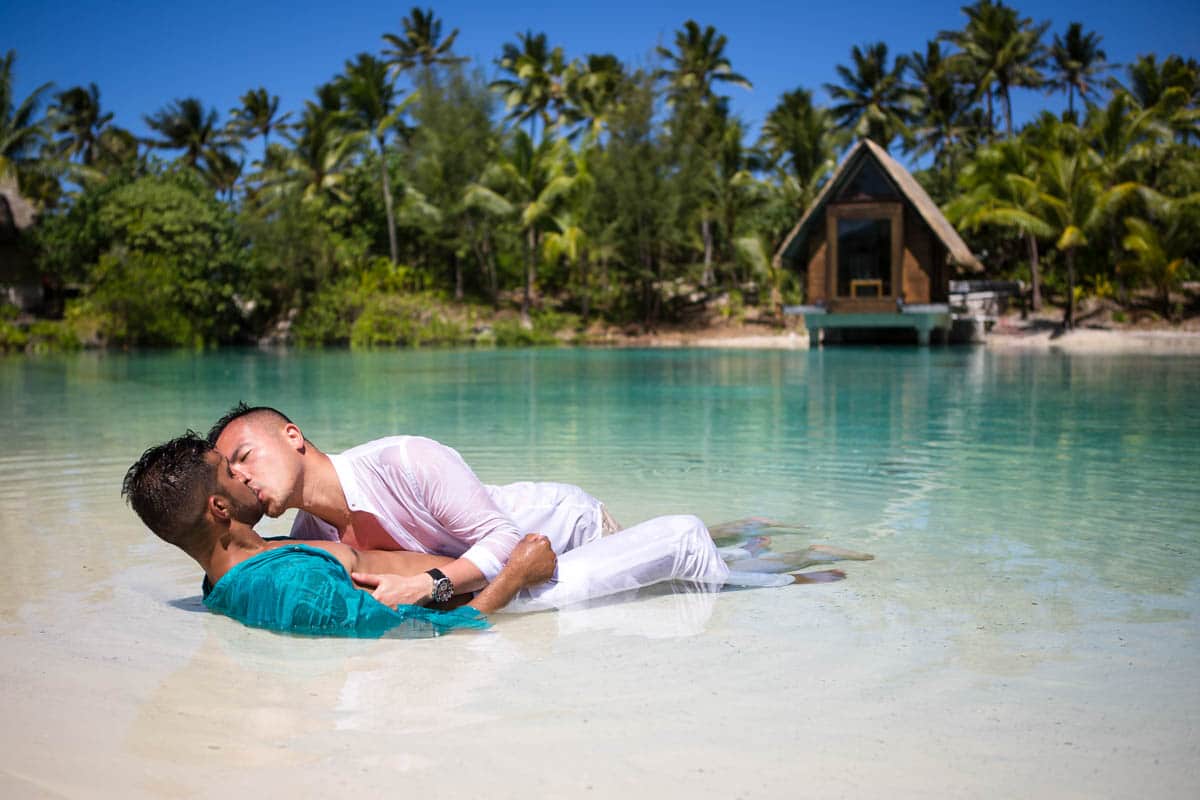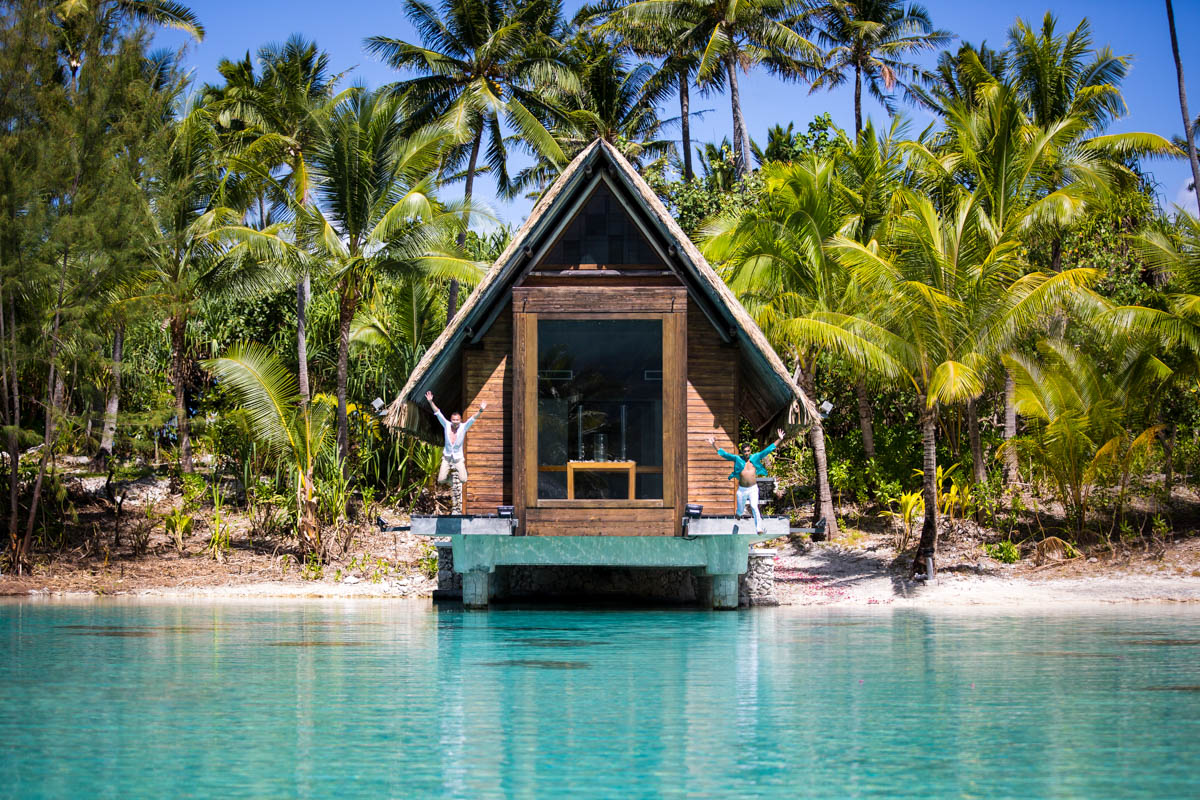 More LGBTQ+ pictures here in my portfolio