Bora Bora photographer Damien Gobron
The surrounding crystal-blue ocean, seemingly endless sunshine and the carefree vibe… Your pictures in Bora Bora should be like the island : elegant, beautiful, simple, relaxed and fun.
Meaningful moments & authentic emotions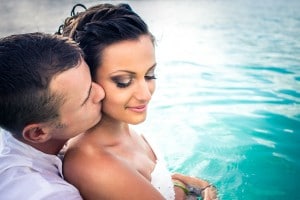 Having a good connection with you, a clear understanding of what you like and don't like is essential. The first thing I do is to listen. Listen to what you have planned and what your vision is. I LOVE to meet couples with fresh, fun ideas that I can wrap my creative mind around.
Bora Bora is an experience and your portraits should be as well. I will make sure your shoot is fun, beautiful and relaxed. I don't dress formal acting all important because I am ready to get dirty, wet, climb, run or anything for a great shoot. And if you don't know how to pose : relax! I will guide you and choose the best locations for you, making sure you look natural and elegant.
I am looking forward to give you photographs that will melt your heart, make parents proud and your friends envious!
I am working with the following resorts :
Four Seasons Resort Bora Bora
St. Regis Bora Bora Resort
Intercontinental Bora Bora Resort Thalasso Spa
Specialised on couples pictures (wedding and honeymoon), I never miss an opportunity to practice my skills outside of my comfort zone. If you have specific requests, please feel free to ask!
About me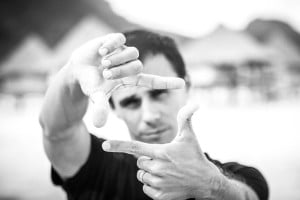 When I came to the French Polynesia in 2010, it was only with a backpack and the intention of staying for one month. However, something about the surrounding crystal-blue ocean, seemingly endless sunshine and the carefree vibe have made it hard to leave.
Primarily working in the IT and graphic design sector, I initially took up photography as an enthusiastic hobbyist. I found I enjoyed the entire process involved with photography specially high end retouching.
My newest passion came on April 9th, 2013, when my wife Sara gave birth to our first daughter, Maeva.
I speak french, english and spanish.
You can follow my recent work on social medias :