Being pregnant is such an amazing time in a woman's life. More and more mommies-to-be want professional images of their beautiful baby bump. Why? Making Memories! One of the best things about maternity photography is the chance to enjoy it with your child one day. Children are fascinated with the time they spent in my mommy's belly so having pictures to show them is a lot of fun. Maternity photography session of your babymoon in Bora Bora will be precious to share with your baby, especially when they communicate the love.
Top 7 Tips for a great maternity photography session in Bora Bora: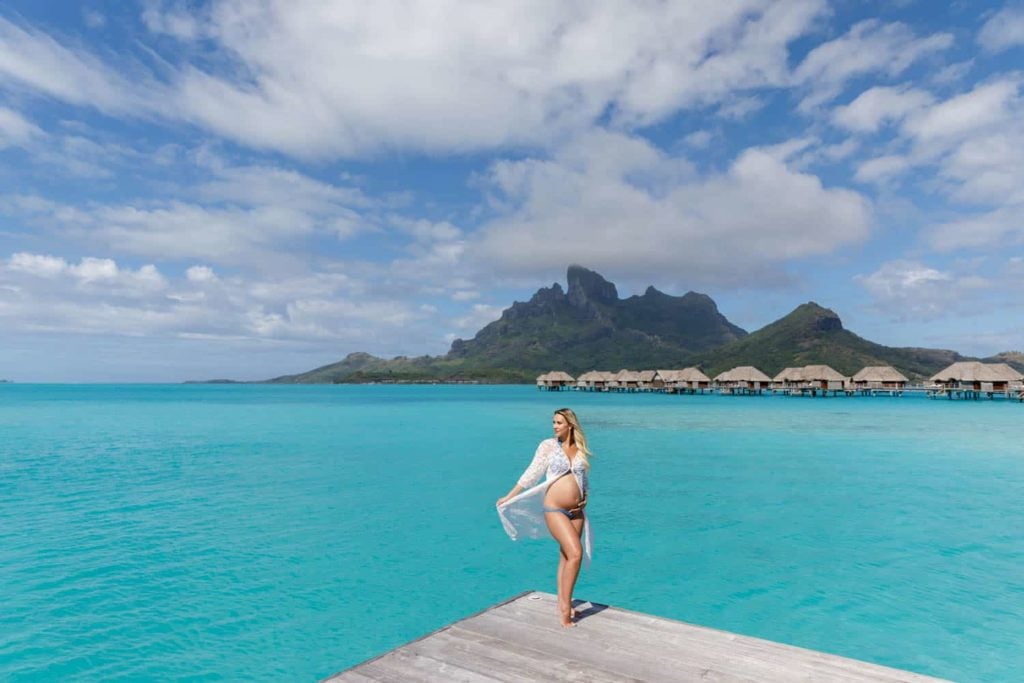 Keep these 7 tips in mind to have beautiful and memorable photographs of your baby moon in Bora Bora: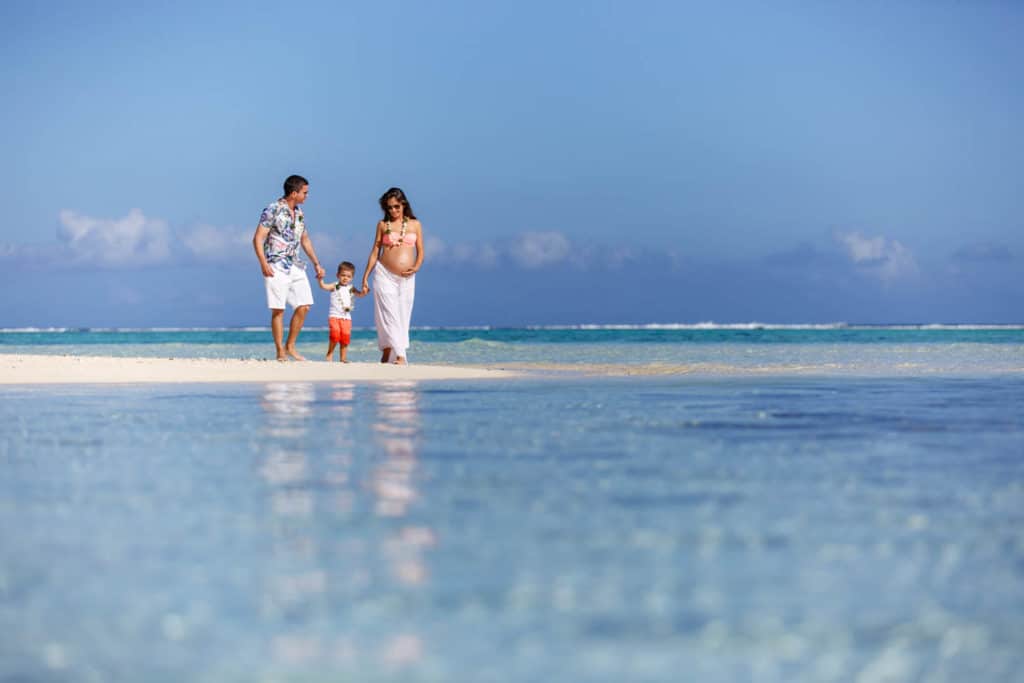 1. Best Timing for maternity photography in Bora
Time your photo shoot around the mid of the 7th month of your pregnancy.
You and your baby bump will look plump and beautiful.
The pregnancy glow will be at its best around this time.
You will be free from your initial period of nausea and tiredness.
Energy levels will be at an all-time high!
You are still able to travel and you can still see you toes and be graceful
TIP -Check "Best time for a photo shooting in Bora Bora" to help you choose between morning or afternoon session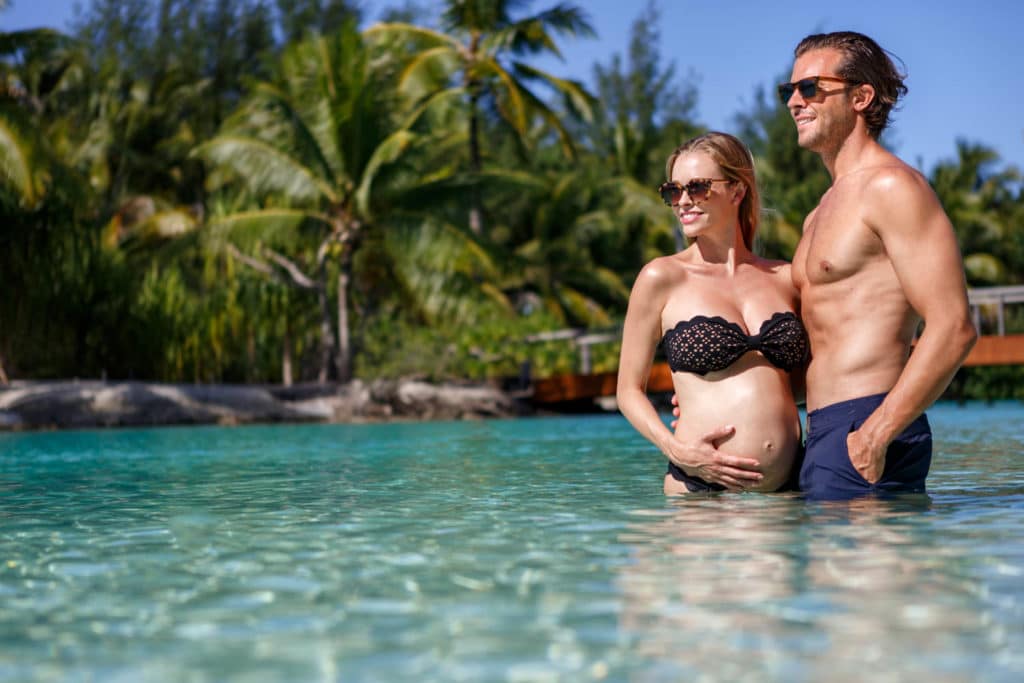 2. What to wear for a maternity photography in Bora Bora
Your outfits will play a key role in the final look of your photographs.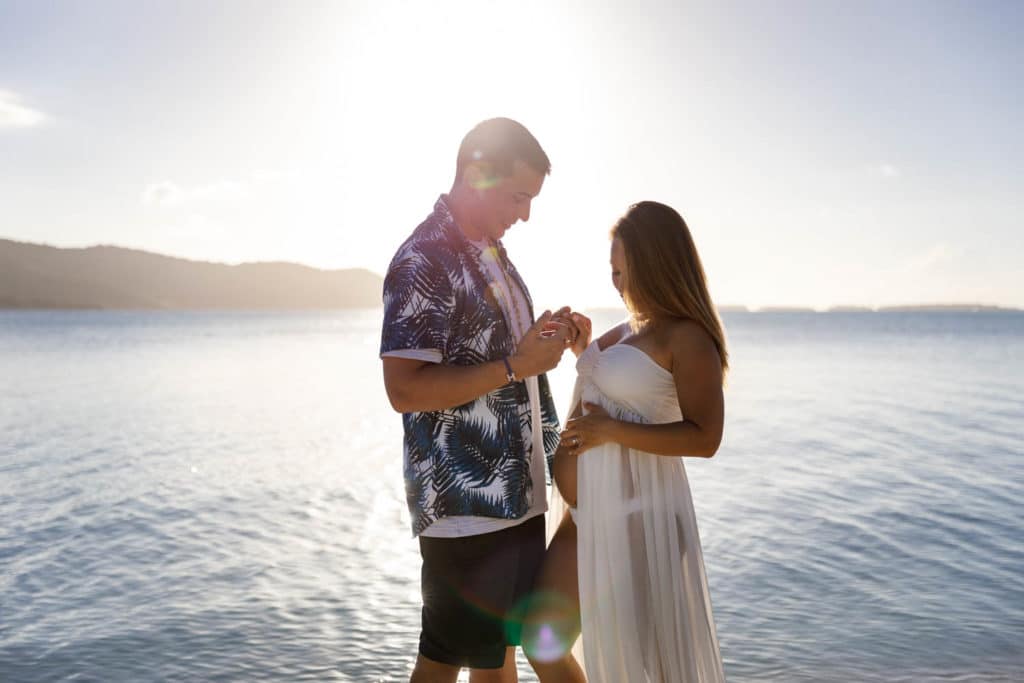 Choose an outfit that will accentuate your baby bump and which reflects your personality.
Simple, solid colors or stripes with a body hugging fit will look wonderful.
A bare baby bump also looks stunning.
You can also wear a split front belly dress
Alternately, a stole or a big drape revealing your baby bump also looks elegant.
Plan outfits that won't be ruined if you decide to finish the shooting inside the water. Over- under water photography in Bora Bora offers a magical way of creating completely unique and inspiring images. A way to express the awe and beauty that we feel for moms to be.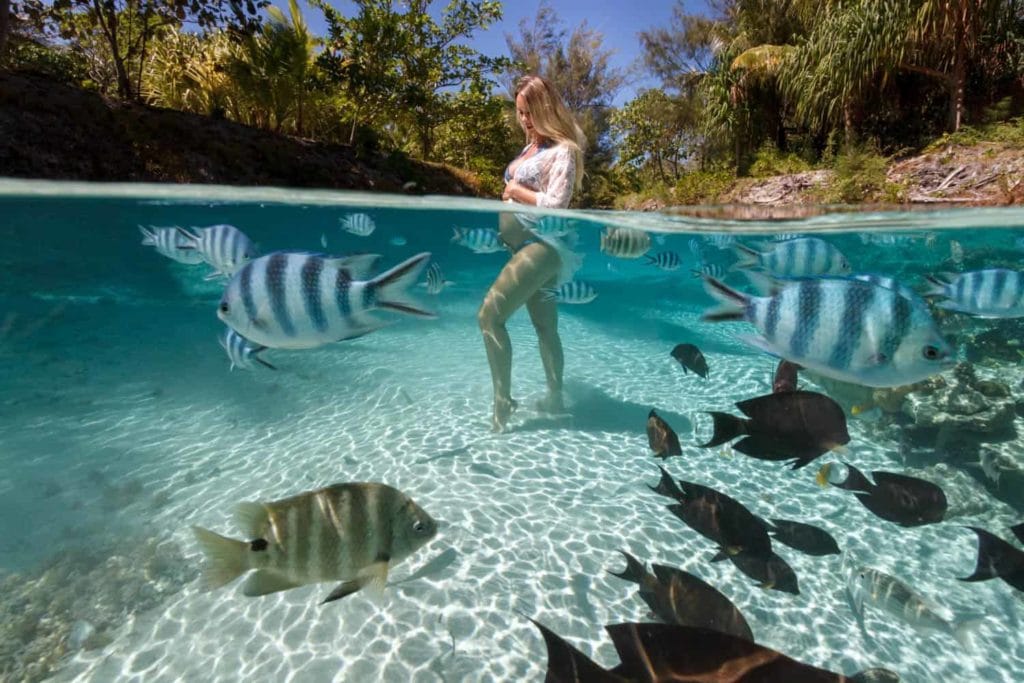 3. Pamper yourself. Hair And Makeup
Have hair and makeup done professionally. It gives a nice added boost of confidence and looks great too.
Keep it natural, with minimalistic make-up, a light foundation, eye shadow, eyeliner, mascara and a natural tone lipstick.
Also remember the local sweet touch that a flower crown can add to the pictures, after all you are in French Polynesia!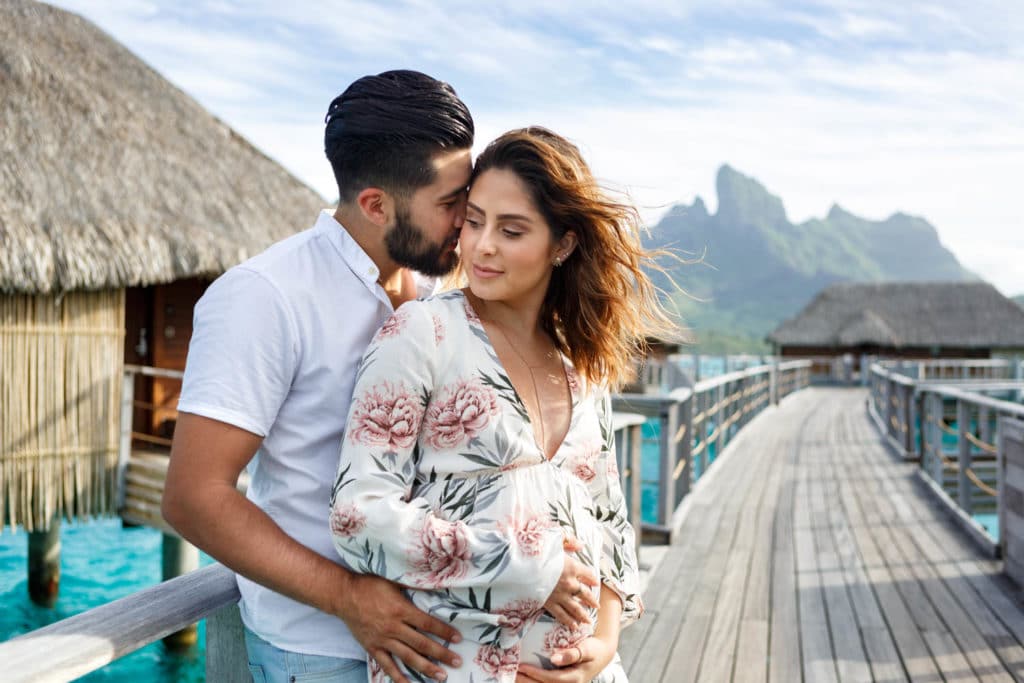 4. Use of Props for maternity photography
Use props like your baby's first ultrasound image, cute baby shoes or a tiny body. It's perfectly fine if you don't have anything in mind too.
Once you have decided the props you would like to use, think of how you would like to pose with them.
Avoid using too many props in one frame.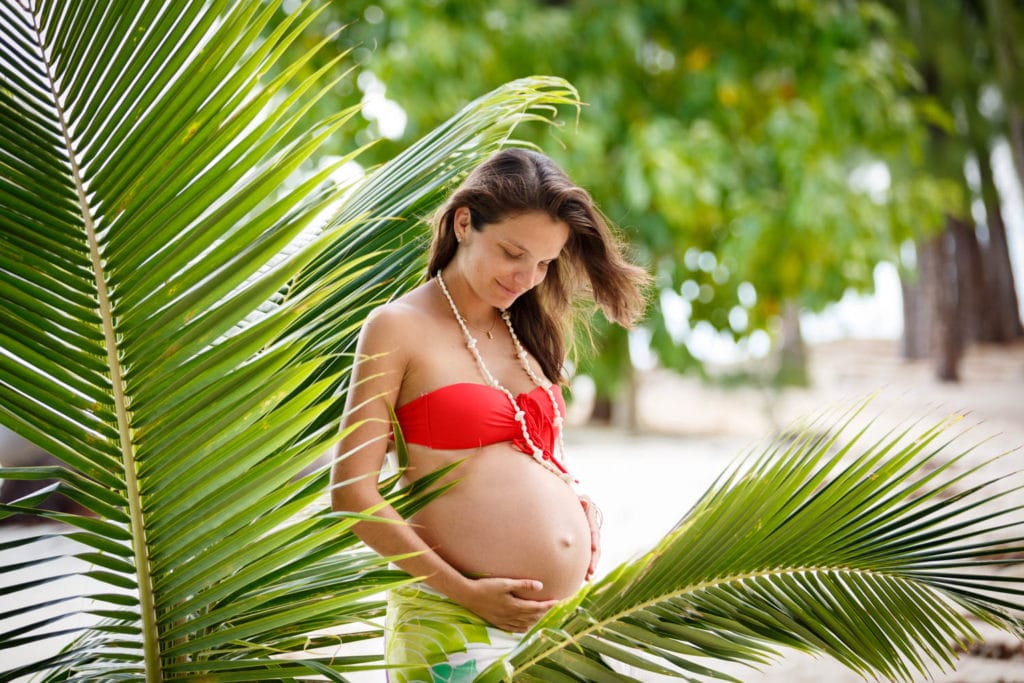 5. Involve other family members
Besides taking solo pictures of you and your baby bump, involve your family for a complete experience.
You can have a theme for your family pictures or even color-coordinate your outfits.
If you have an older child (or children), capture some mother child moments with them too.
Take some romantic couple shots as well!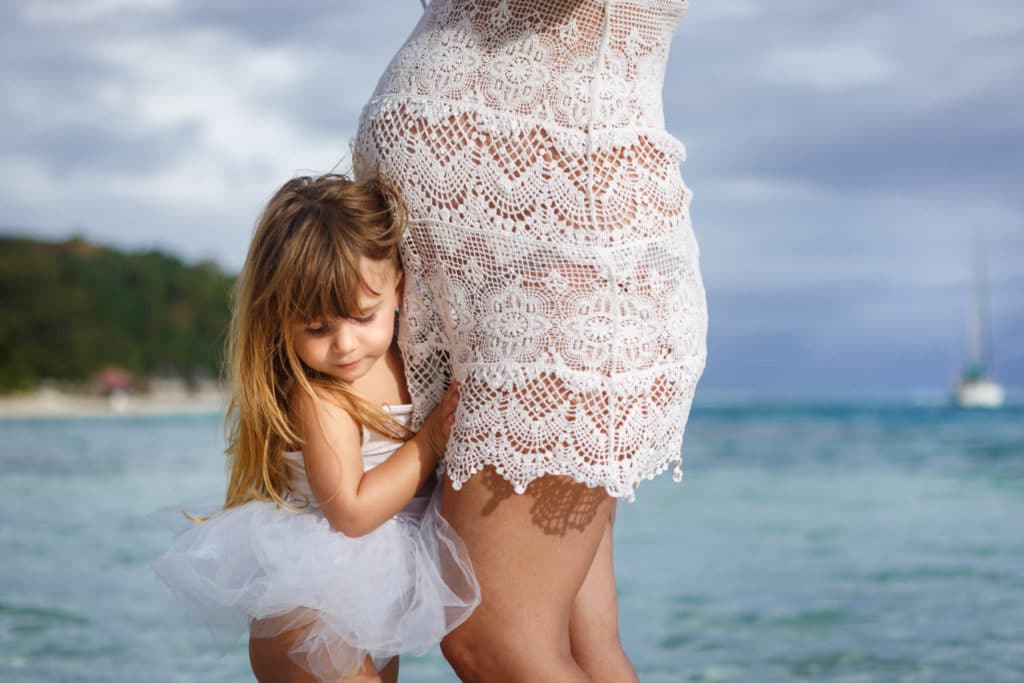 6. Keep It Simple
Keep everything simple, from your outfit to location to your poses.
Maternity photographs are made special by the pure fact that you're growing a miracle inside you.
7. Relax and Have Fun
Remember to have fun during your photo shoot, it will bring out the best in everyone.
Keep smiling, have that beautiful twinkle in your eye and know that you're the most beautiful mother!
I will crack some jokes to make you laugh.
Thinking about holding your baby for the first time will make you softly smile.