So, your photoshoot is secured, the departure day is approaching and you are about to start packing when you start asking yourself : what should I wear for a photography session in Bora Bora? This post is here to give you all the answers!
Look good, feel good
That's my philosophy when it comes to Bora Bora portrait shoots, whether I am photographing families or couples. And when you're dressing for a portrait session on the beach, comfort also is key. I appreciate when clients put a little effort into their outfit, and as a result, they appreciate their photos more.
I like to start with elegant outfits (women wearing high heels, men in shirt…) for more formal pictures, and then switch to something casual (light dress, T-shirt, swimming suit…).
So how do you combine style and comfort to create the perfect outfit for your portrait shoot? I've pulled some examples from past photo shoots to give you an idea of what to wear for your own portrait session.
My 5 style tips
Keep it simple, but add your own personal style (a complicated design might distract the attention from you).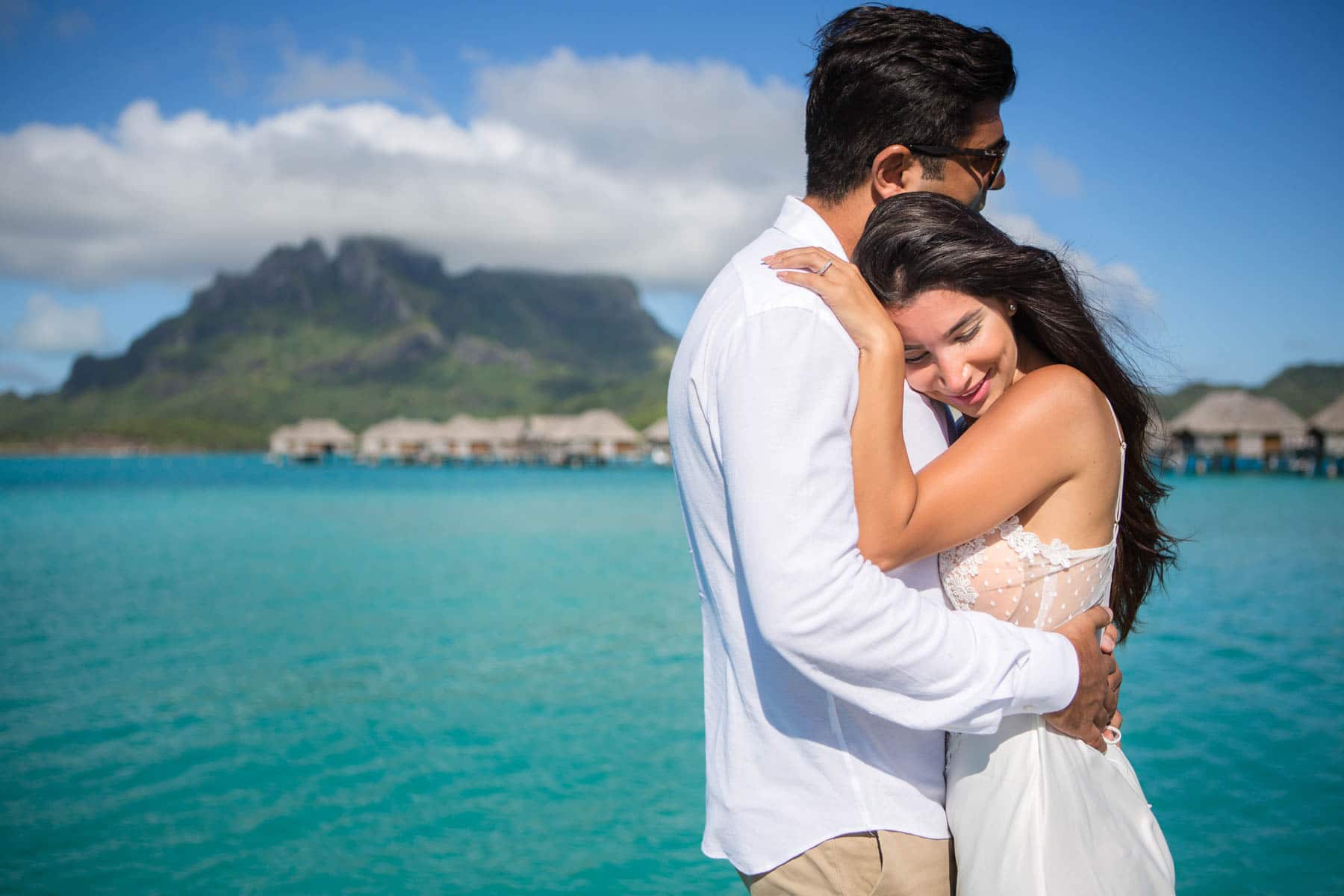 Use a color scheme. Coordinate but try not to match.I don't mean your whole family should wear the same thing. But do try to pick outfits that complement each other. This couple did a great job of complementing each other's outfits without being too matchy-matchy.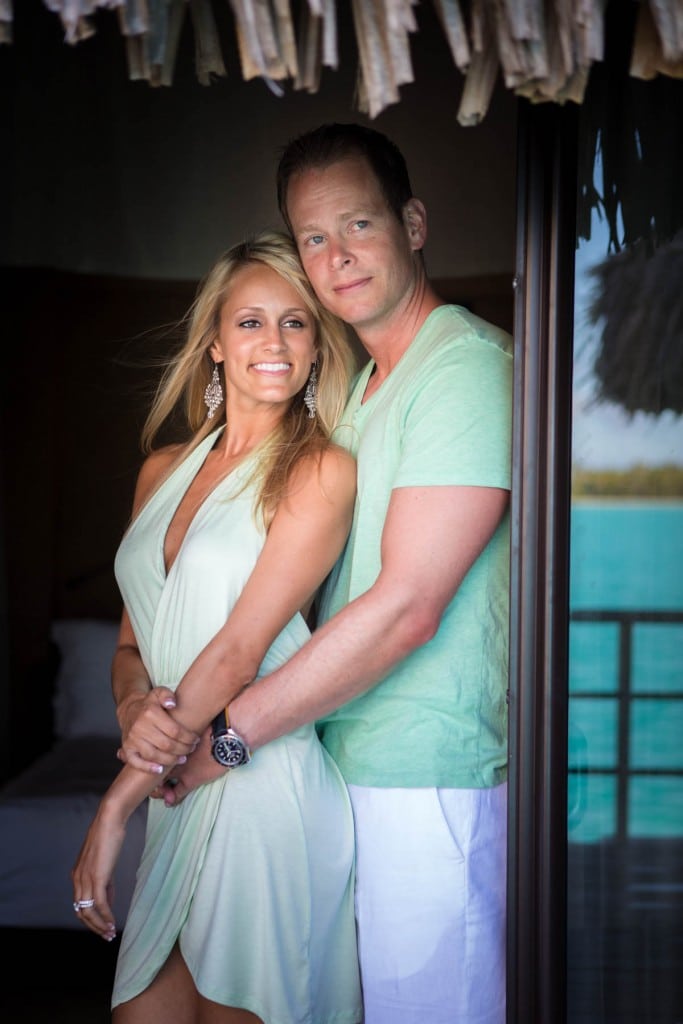 Accessorize! I love accessories. Sunglasses, flower crowns, and/or leis necklaces (you can ask to the concierge team of your resort for natural Polynesian flowers), hats, umbrellas, borrow a nice Tahitian black pearl from the boutique… you name it. That would be the cherry on the cake.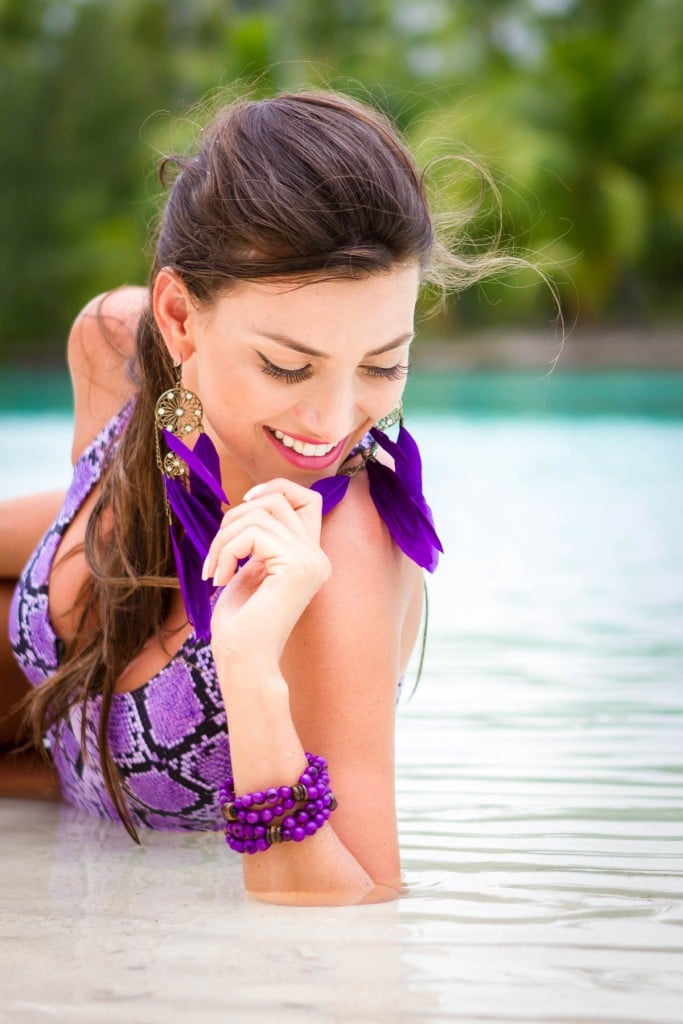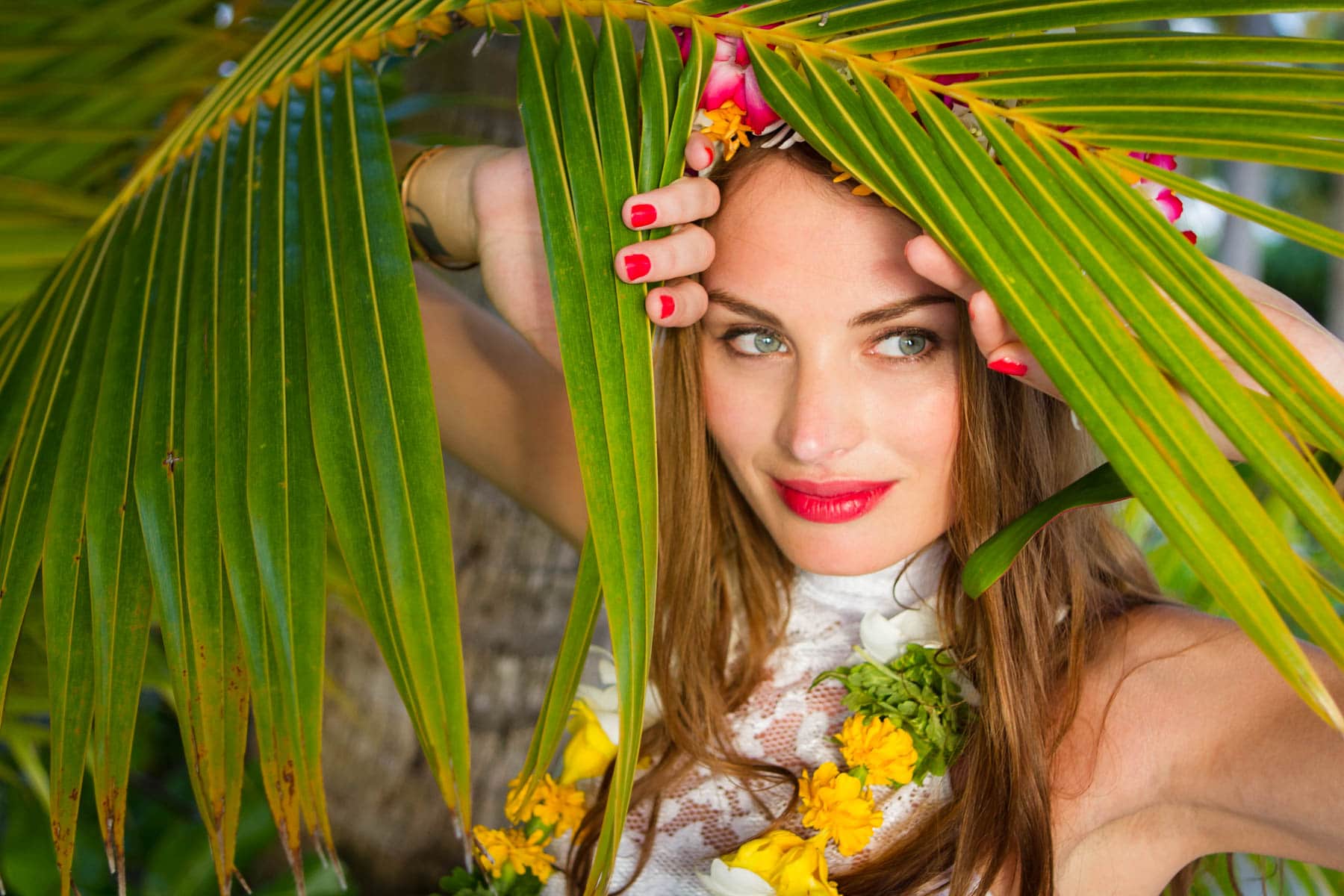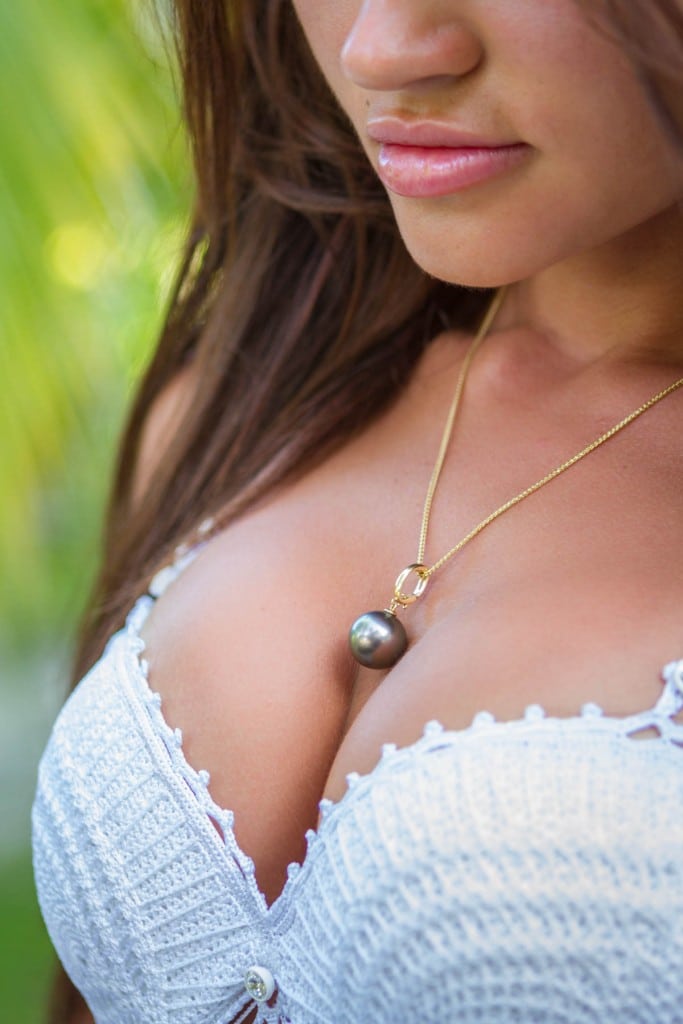 Dress comfortably. I like to take a photojournalistic approach to work, love capturing candid moments, kids being kids… I get some of the best photos that way! So while you want to look nice for your shoot, you also want to be sure everyone is wearing something comfortable, something that allows you to get sandy, splash in the lagoon and run around the beach.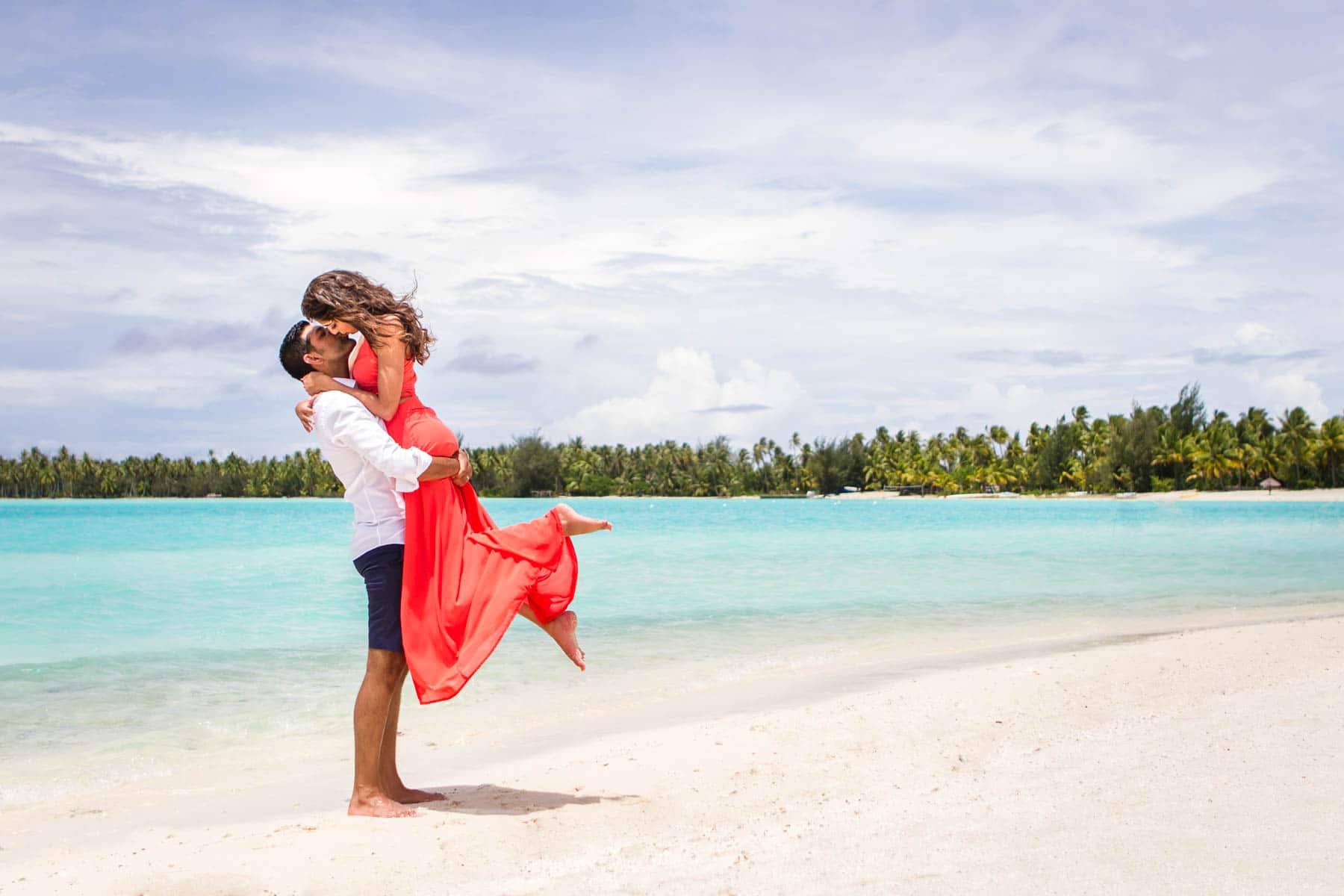 A little effort goes a long way.You're having professional photos taken in Bora Bora — this is your chance to shine! Think island chic. A simple, colorful dress, a beaded necklace, or a smart button-down can go a long way. Bring a chance of clothes with you, bring your swimming suit or a light dress and finish the photo session in the water…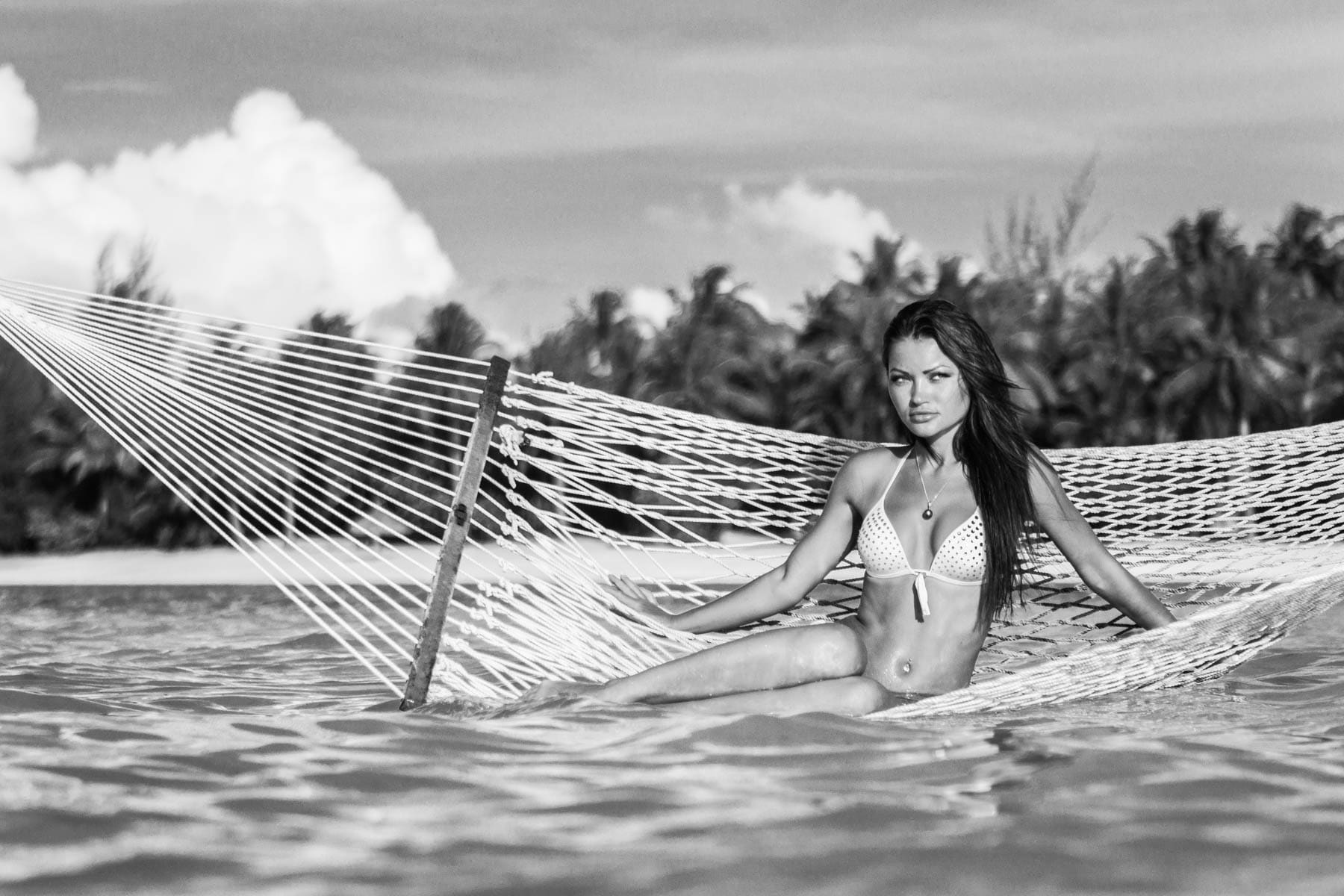 If you really want to pamper yourself, go to the spa for having your hair and make up done by a professional for this special occasion.
See, it's not that hard to look your best. Think simplicity, think color, think comfort. You bring your best outfits, and I'll take care of the rest!
Need more inspiration? Follow my Facebook Page to see my recent work or check my portfolio.